After almost 18 years, Bihar is playing Ranji this year, starting from 1st November 2018.
The BCA (Bihar Cricket Association) confirmed that this year Bihar is hosting 4 matches in Moin-ul-Haq Stadium this year. The secretary-general said – "the grounds are ready to host matches, we have tried our best to work on every loop-holes, and leave none".
Bihar played it's first against Uttrakhand, in which Uttrakhand won the toss and opted to field, Bihar gave a nice fight but Uttrakhand won by 10 wickets.
11 playing members from Bihar –
Bihar (From): Babul Kumar, Pragyan Ojha (C), Anunay Singh, Ashutosh Aman, Babur Kumar, Keshav Kumar, Samar Quadri, MD Rahmatullah, Vikash Ranjan, Sabir Khan, Abhijeet Saket, Himanshu Hari, Kumar Rajnish, Vivek Mohan.
Matches of Bihar –
1st – 4th November – Bihar Vs Uttrakhand (Uttrakhand won by 10 wickets)
20 – 23rd November – Bihar Vs Pondicherry (Match abandoned without a ball being balled)
28th – 1st December – Bihar Vs Sikkim (Will be played in Moin-ul-Haq stadium)
6 – 9th December – Bihar Vs Arunachal Pradesh (Will be played in Moin-ul-Haq stadium)
14 – 17th December – Bihar Vs Meghalaya (Will be played in Meghalaya Cricket Association ground Shillong)
22 – 25th December – Bihar Vs Nagaland (Will be played in Moin-ul-Haq stadium)
30th – 2 January – Bihar Vs Mizoram(Jorhat stadium, Jorhat)
7th – 10th January – Bihar Vs Manipur (Will be played in Moin-ul-Haq stadium, Bihar)
"It is going to be ecstatic to watch Bihar play after 18 years, that too in home ground" – says Piyush Satyam, an aspiring cricketer from Bihar, he further adds, "though Bihar lost against Uttrakhand, the team seems to be in full form and energy, they sure will make a come-back in next matches".
This year's Ranji format has four groups A, B, C, and D. Bihar along with Uttrakhand and other northeastern states, leaving Assam is in group D.
After missing out on wonderful opportunities since 2000-2001, the Supreme Court in January this year, directed BCCI to permit Bihar to feature in Ranji Trophy.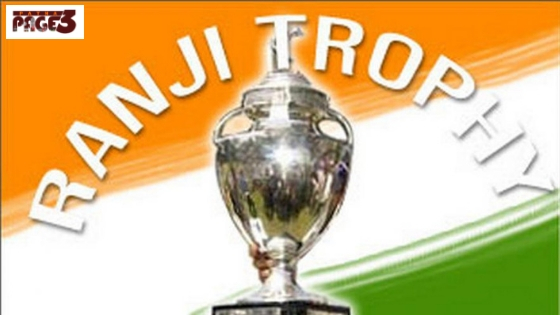 What led to the exile of cricket and cricket players of Bihar –
During Lalu's reign and too much political involvement in BCA during 2000-2001, BCCI suspended Bihar Cricket team and Bihar lost its rights to play.  After a drought of almost 20 years, Bihar is playing domestic cricket.
Ravi Shankar Prasad, Secretary general of BCA, says – "we will not take any professional player, our own boys are practicing hard to make this team a winning team and giving tough competitions to other states ". He further adds – "for long, players of Bihar have been deprived of the platform, now we will ensure that young talent here gets all the recognition and platform to play with Indian cricket team".
This team led by Pragyan Ojha has performed really well in Vijay Hazare Tournament, Bihar reached till quarter-final where it lost to Mumbai led by Rohit Sharma. Though, Bihar topped its group with 30 points.
The Bihar Cricket Association (BCA) has appointed former Team India player Subroto Banerjee as the coach.
We wish our team, a very best, and wish to see them playing some good match.