How a small incident can change your life and give your life a U-turn can be understood by this story. One fine evening a young man, a mechanical engineer by profession was returning from his office, on his way back home he met a small boy begging. When asked about his Eureka Moment Ashish on a telephonic interview with Patna Page 3 says – "What moved inside me in that moment cannot be explained in words, the pathetic condition in which that child was, was completely unbearable, I took him home gave him food, some clothes and enrolled him in a nearby school but this did not help in long run next day there was some other child in the same pathetic condition. This made me realize that this issue needs to be addressed and there I was all decided to leave my job and do something on this issue"
Further, he adds "To create awareness it was important to reach out to the roots, so I decided to move on foot, not one or two states but to cover the entire country, and here I am in Bihar now"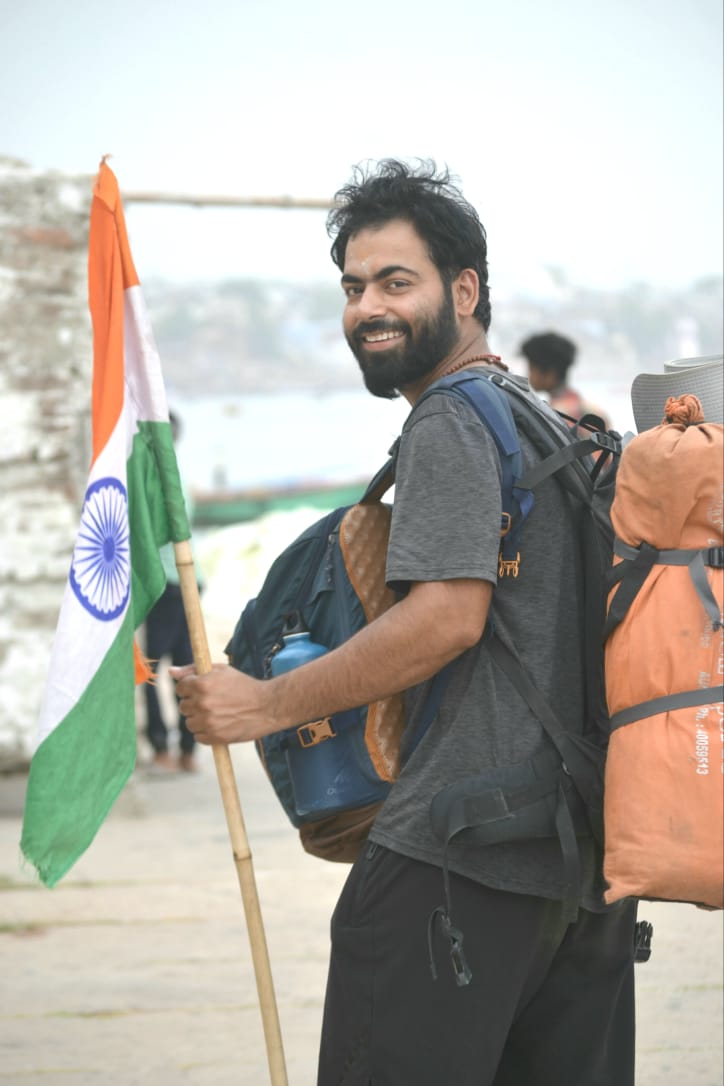 Next we asked, "Is the situation of child begging same in every state of India?" Ashish said, "Yes it is, not only Delhi but the whole of India has the same situation. Begging has become a profession"
Why is it so? He says – "Because we are responsible, we give them money, and we think we are helping them but no you are not, you are making them paralyzed. This is the easiest way to make money and once a person is addictedto making money in such a way it becomes tough to make them do something different. So, the only solution is to not give them money"
On Christmas of 2015, Ashish left his job to move forward in his mission of "eradicating child begging from India".  "As I was new to the concept so first I needed to do research, and, in the research, I found that the condition is worst and is deteriorating day by day. The government-run welfare schemes are not reaching to people in actual need rather some NGO's are doing business. So I am out on a mission to make people like you and me aware, first we need to know and stop helping them in the name of dan-punya."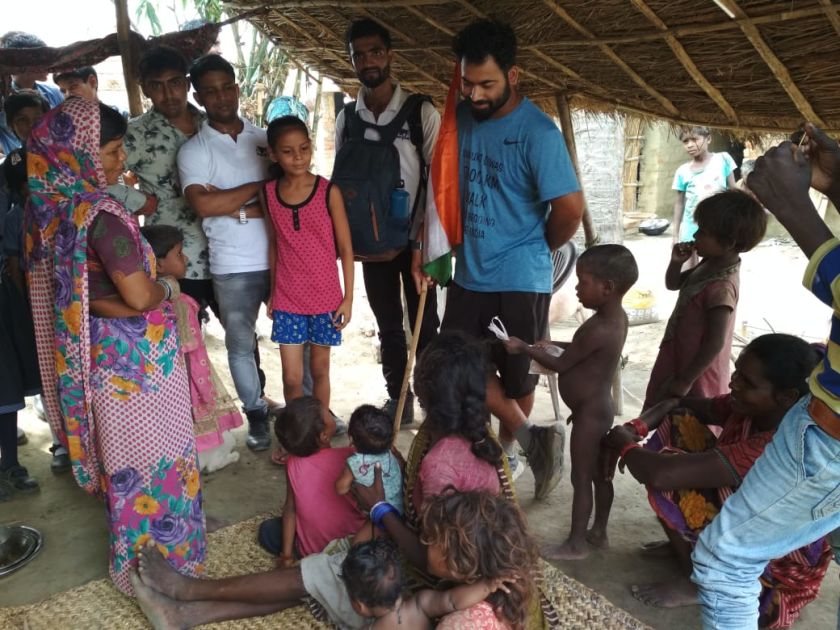 He started his journey from Jammu on August 22, 2017, and was in Patna this Monday, when asked why he decided to cover the whole of India on foot, he says – "I want to work on roots, and this was the best way to have a personal touch with the people and atleast move some with my initiative. I travel around 30-40 km per day and meet around thousand people daily if few are moved then my task is done".
His foundation,"Duayen" is working day and night to eradicate child begging from India. The campaign under which Ashish is traveling the whole of India is "Unmukt India Campaign". He is going to walk 17,000 km including all 29 states, 7 union territories, and 4900 villages.
While talking to him, we realized that he is a man with vision.He is not on the roads without planning his next step. He says – "I want to channelize youth and especially who want to do something for society in doing what actually is needed to be done.Going in slums and teaching them is not going to help in the long run, the first and the foremost thing of priority is to make them independent not dependent".
When asked about his future plans, he says, "We have programmed a mobile application named Duayen in which we have connected schools, police stations, administrative officials, and other government authorities. The application right now is in the testing phase and we are planning to launch it on 14th June, 2019. The day of launch is planned to celebrate as 'Unmukt Diwas'. The application will have databases of kids in that area who need to be in school rather than begging around the corner.Anyone can use the application to help that child reach to the school, his ultimate destination".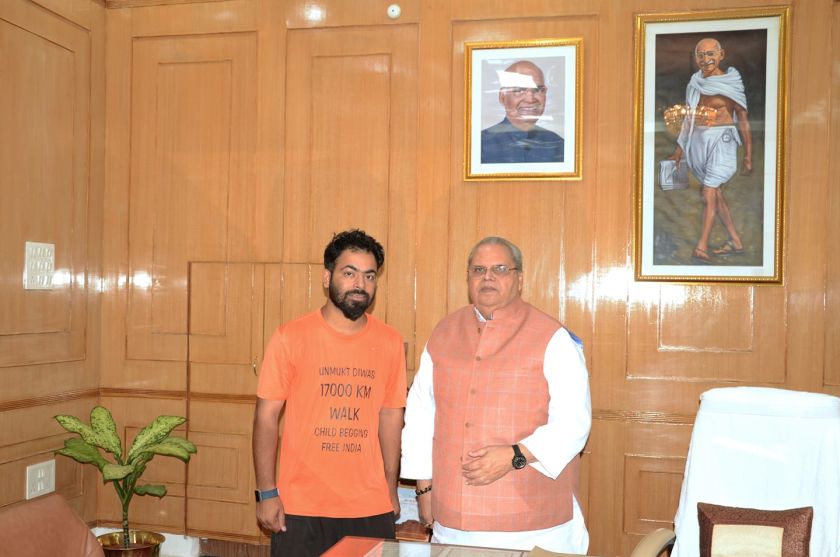 He is also organizing a rally next year in Delhi and planning to invite the HRD Minister in the rally to motivate and connect more and more people with this noble mission.
He further says, "Education is the most powerful tool you can give anybody.So, I just want those children to give the most powerful tool by using which they can have a respectable life."
He appeals the youth to join his campaign by travelingat least 2 km per day and make people aware to stop giving money to child beggars and request them to make others aware of this concept.
Ashish Sharma, 29, Mechanical Engineer by profession is on the road for a good cause, PatnaPage3 appreciates what he is doing and appeals to the mass here to support him in anyway you can.
I'm an avid reader, a foodie, and a movie buff; who is passionate about the positivity around us. I love to dream and convert those dreams into words. At one moment I'm inside a shell and the very next moment I'm the ferocious one. Dynamism is my forte.
Apart from being a dreamer, I'm also a woman with a beating heart and a curious mind questioning traditional social norms. I'm a rebel at one moment and just opposite at the very next moment. My fuel is the smile of my son, the happiness of my family, and lots of coffee.
I'm also not ashamed of spending money on buying books and to fill my (always empty) stomach.