We live in a democratic country and so by that we get the right to do whatever and whenever we wish to trouble common man and more over the weaker section of the society. Yes, today is "Bharat Bandh" in our country, another day for violence on road, another day when various innocent people will be prone to violence based on their caste and religion, another day when public property will be destroyed, another day when vehicles will be burned in fire? Well that is the tradition of "Bandh" in our country.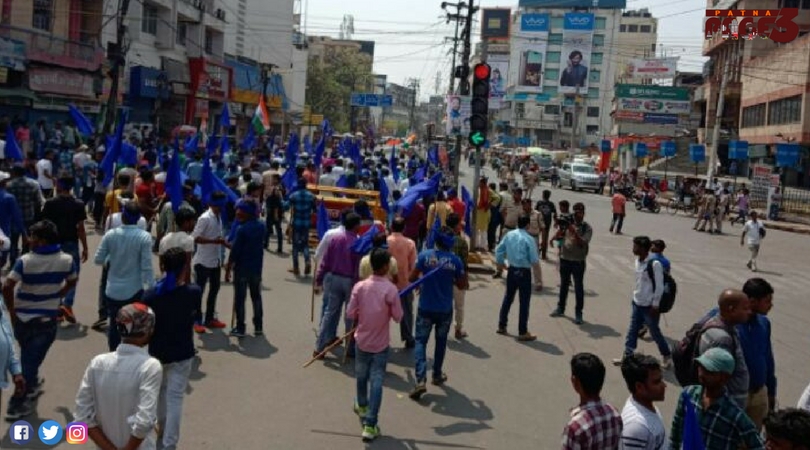 Dalit organizations have called for a countrywide strike on Monday, (2nd April, 2018) to protest against court's March 20 verdict that safeguards public from random arrests under the SC/ ST Act. The protesters have called off Bandh to take that order back. The Supreme Court took the decision after taking a note of a petition filed by the Maharashtra government. The state is burning, highways are being blocked, trains are stopped, patients are dying in ambulance, and school children are stuck midways. I don't understand what kind of democracy people want by causing inconvenience to people. What kind of Bandh is this which is bothering people with their daily routine?
If you want the attention of everyone then why not every government as well as private organizations are closed on this big day? Why not every school and college is closed on this occasion? Why this partial "Bandh"? People who are on top of the government, don't give serious thoughts over these issues. It's only us, common public who suffer at the end of the day. The government and political parties are only concerned to fulfill their own political agenda, nothing else.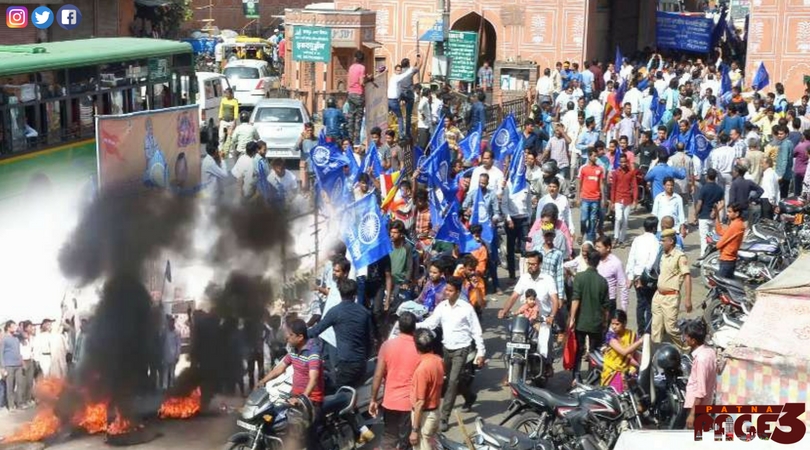 There are many ways to solve these issues. You can take the road of law and order to discuss the issues; you can go through legal process, whatever the concern is. Causing inconvenience and trouble to common people is not right in any way. People are stuck in train, buses and on road from hours. Auto drivers, rickshaw pullers are beaten unnecessarily. This is not democracy?
Livelihood of daily wage workers gets affected, businesses get affected on large basis as highways are blocked, office going people face issues as public transport is also immovable. Emotional as well as professional and business losses are involved whenever this kind of "Bandh" are called off.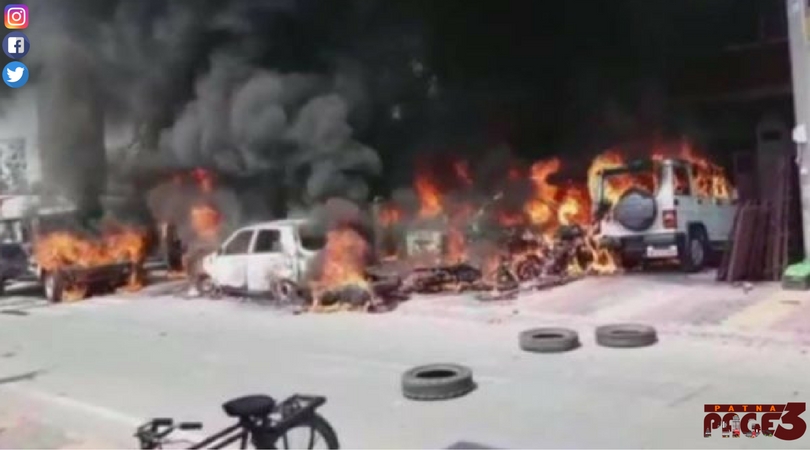 Well, I don't know about others but I personally faced trouble while coming to office today as everywhere people were protesting by blocking the road and burning tyre. There was no way to come out of this unnecessary chaos. But thankfully I had a friend with me with who helped me reach office somehow. People who were dependent on public transport had no option but to wait and become a victim of this drama. Police was just another spectator, they have no say on such occasions' of Bandh as this is mostly sponsored/ supported by political parties. This is not Bandh but just a drama that only causes inconvenience to public, nothing else.
I'm an avid reader, a foodie, and a movie buff; who is passionate about the positivity around us. I love to dream and convert those dreams into words. At one moment I'm inside a shell and the very next moment I'm the ferocious one. Dynamism is my forte.
Apart from being a dreamer, I'm also a woman with a beating heart and a curious mind questioning traditional social norms. I'm a rebel at one moment and just opposite at the very next moment. My fuel is the smile of my son, the happiness of my family, and lots of coffee.
I'm also not ashamed of spending money on buying books and to fill my (always empty) stomach.