Everything begins with the idea, but all beautiful ideas are worthless until you get them out of your head, in reality, to see what they can do. Today we are going to let you know about some students of BIT Patna who brought their ideas on board to renovate one old dhaba outside their campus.
25 students of BIT Patna renovating the Dhaba by using waste materials:
About 25 students of Bachelor of Architecture (BArch) and Bachelor of Engineering (BE) from Birla Institute of Technology of Patna have given an all-new look to a small roadside dhaba with the help of bulbs, used bottles and other used materials along with other waste materials. The edifice is widely famous as "Prakash Dhaba".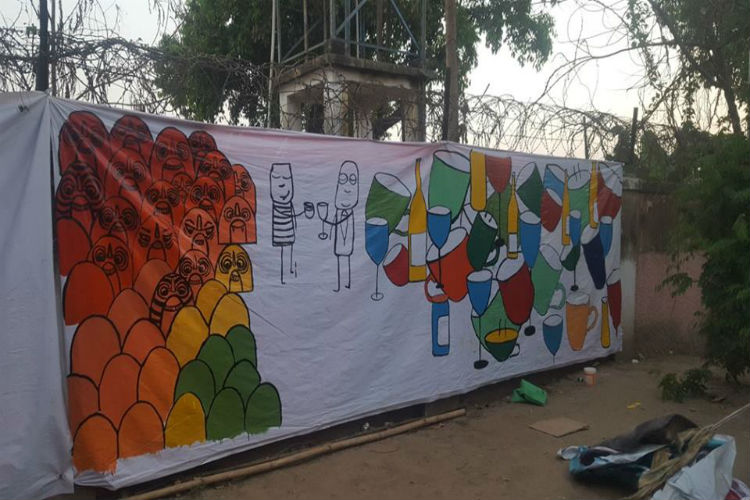 Located outside the BIT campus :
Prakash Dhaba is located outside the campus of BIT Patna and very much famous among the students of the college. Talking about the dhaba, students say – the dhaba is a pretty cool hangout place for the students out there. The students have painted the walls and written some wonderful quotes on them. They have also sketched various colourful satires which will grab the eyeballs of everyone abruptly.
Shubham and Ashish, the student of BTech third year conceptualized the idea:
Shubham Kumar who conceptualized the idea along with his friend Ashish Aman are the students of third-year BTech student. The tin structured dhaba that had lost his enticement over the years and so very few people used to go there but students like Shubham didn't want to lose it and so they asked Prakash Bhaiya, the dhaba owner for its renovation to make the eatery more lively and vibrant for the students.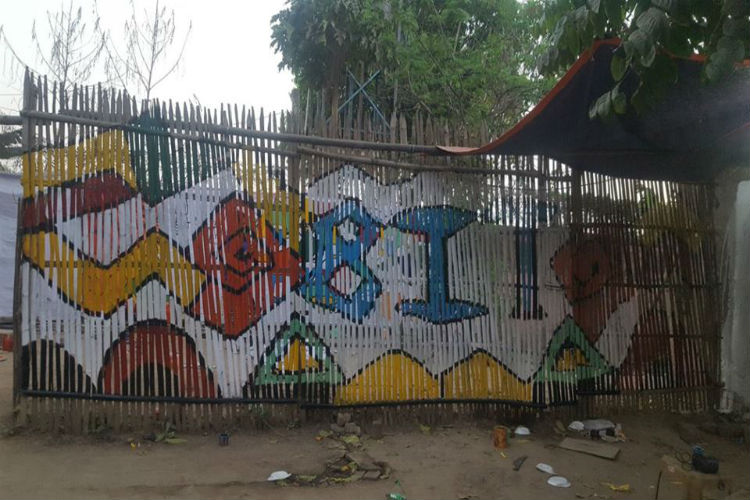 Ashish and his friends were planning to modernize the dhaba since last October, but due to some curb they couldn't. Although they began to work on Thursday night and still renovating the dhaba by using some awesome graffiti, lights in colourful bottles and tins, small structures made of cane. They are also making sitting arrangements and beautifying the floor by colouring it with different hues.
Overwhelmed by the gestures of students, Prakash, owner of Dhaba said – "students have really worked hard and transformed the place. I could not recognize it first, I'll try to maintain it".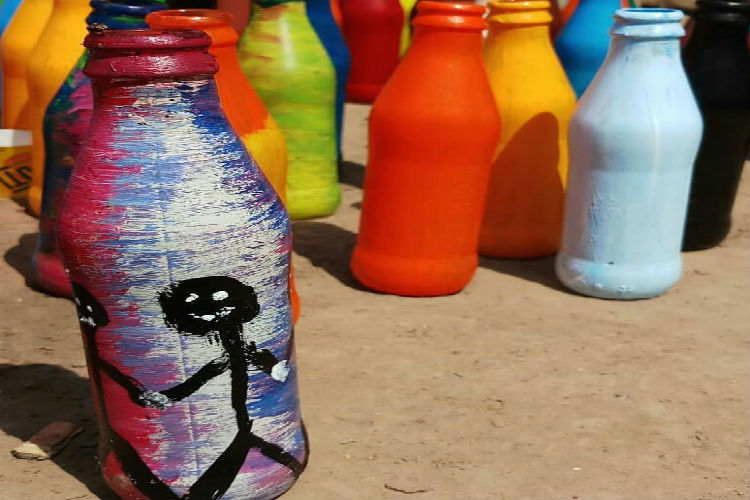 An idea can change the world:
This story shows how by utilizing the waste materials of daily use, you can modify and embellish any place around you. There are many places in Patna which desperately need a makeover so that it could grab the attention of a passerby. Well, I am sure you must be planning to visit the Dhaba and enjoy the modified look. So make your date and have a gala time with your buddies.