Who doesn't love the aroma of a hot cup of coffee??? If the experience is blended with good music and lovely company, it becomes a moment. And, if you get to see different personalities with their individual talent live in front of your eyes, it becomes a memory of forever.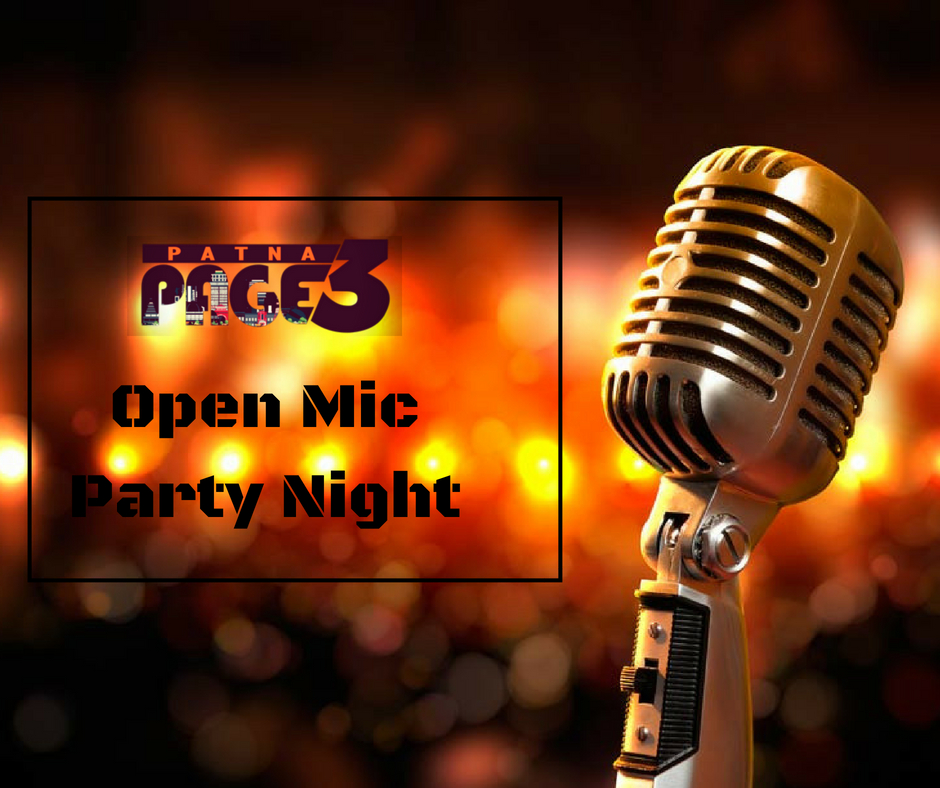 PatnaPage3 is going to start Open Mic sessions in association with Café Hideout. The idea is to provide a platform to showcase local talent. Patna is growing rapidly and people here are now embracing the positive cultural change happening in the society. In past few years, several local bands have proven themselves at city, as well as state and country level; Patnites are proud of their achievements and wish them good luck for future.
However, that's not the end of stories for budding talents. Gone are the days when we were dependent on TV shows like "India's Got Talent", "Great Indian Laughter Challenge" etc. to see different varieties of talent. The trend of stand-up acts, laugh clubs, and live performances are catching up in tier two cities also.
To provide the same in Bihar, PatnaPage3 is taking up this idea and aiming to make it a regular affair for Patnaites through the Open Mic Event at Café Hideout. It's a registration only event, so interested participants can register by filling up this form:
I'm an avid reader, a foodie, and a movie buff; who is passionate about the positivity around us. I love to dream and convert those dreams into words. At one moment I'm inside a shell and the very next moment I'm the ferocious one. Dynamism is my forte.
Apart from being a dreamer, I'm also a woman with a beating heart and a curious mind questioning traditional social norms. I'm a rebel at one moment and just opposite at the very next moment. My fuel is the smile of my son, the happiness of my family, and lots of coffee.
I'm also not ashamed of spending money on buying books and to fill my (always empty) stomach.