Biharis are known to be big foodies. And the most unique thing among us Biharis is our real sense of unity in diversity, when it comes to food. We don't discriminate between two different cuisines and give due respect to everything delicious. We love our own DBC (Daal, Bhaat, Chokha), but at the same time we give equal footage to Maacher Jhol (from Bengal), Dosa and Idli (from South India), Noodles from China, Momos from Thailand and North East India, or Pizza from Italy. We love our very own Chaah (tea), but give equal respect to Cappuccino and Frappes.
Our taste buds always look for some new places to serve unique delicacies to satisfy our hunger for food. The capital city of Patna is known for its foodies. The city always loved elegance, and uniqueness along with the quality food and ambiance.
The Ambiance & Decor
Recently inaugurated Café Hideout in Patliputra Colony is a place with several different attributes. It's a café and lounge. Rustic charm, ethnic décor, comfortable indoor and outdoor seating, decorative lighting, and the service with cheerful smile make it a unique place in the capital city of Bihar. This Café and Lounge provides perfect atmosphere for a chilled out break from the monotony of everyday life. It's not a noisy place where you will find high pitched Trans music or rowdy numbers playing in the background. The music, the seating, the color theme, everything is soothing enough to make it a perfect place for a peaceful moment (with your own or your loved ones).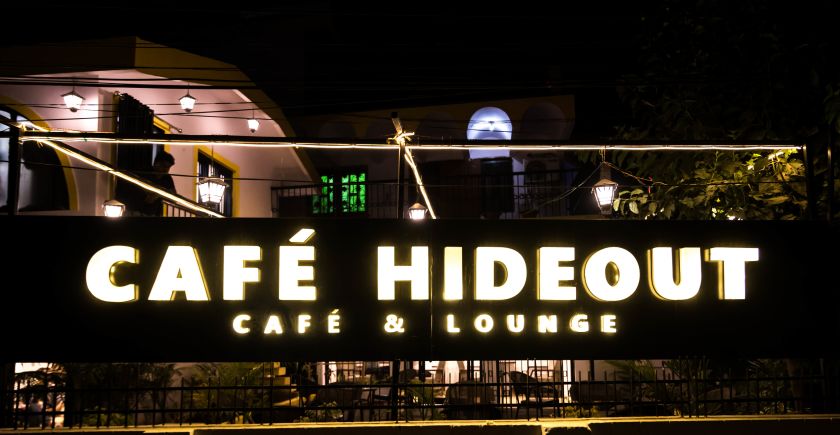 Food and Drinks
Like other cafes in town, Café Hideout is not limited in the number of cuisines on its menu. They present a wide selection of cuisines and beverages to choose from. They have everything from Hot Coffee, Cold Beverages, Sandwiches, to Pizzas, and Pasta. The menu also expands to wide variety of Chinese cuisines and Sizzlers. In short, they have many things (not just something) for everyone.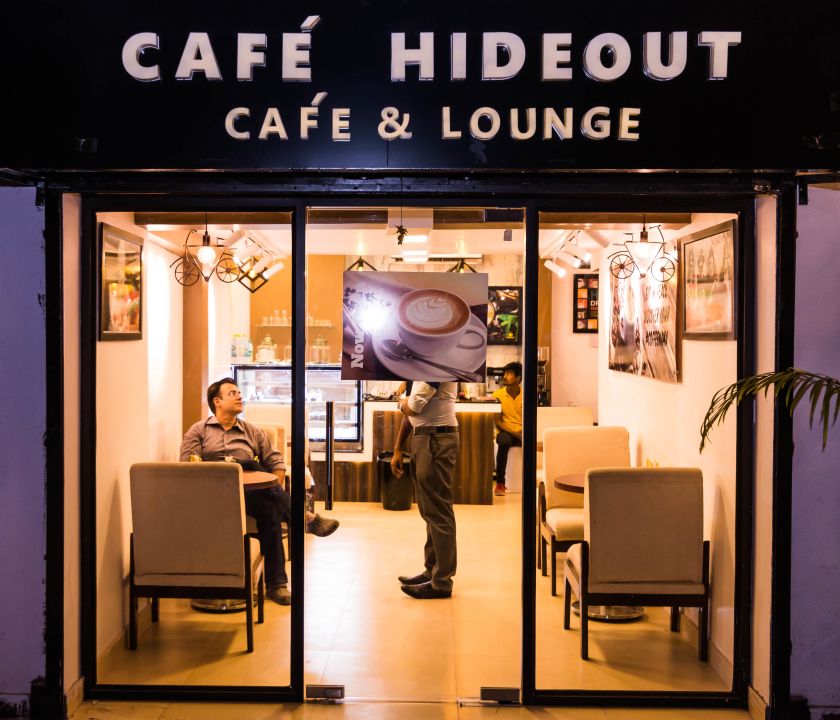 Entertainment
Since it's a lounge, they aim to provide a complete package of entertainment. The eleventh season of IPL (Indian Premier League) is on, so they have big screen televisions for cricket lovers. They can enjoy the match of their favorite teams with their favorite food. When there is no cricket, they have an awesome collection of soul-soothing music to keep us lost in thoughts. They are also introducing live music in near future.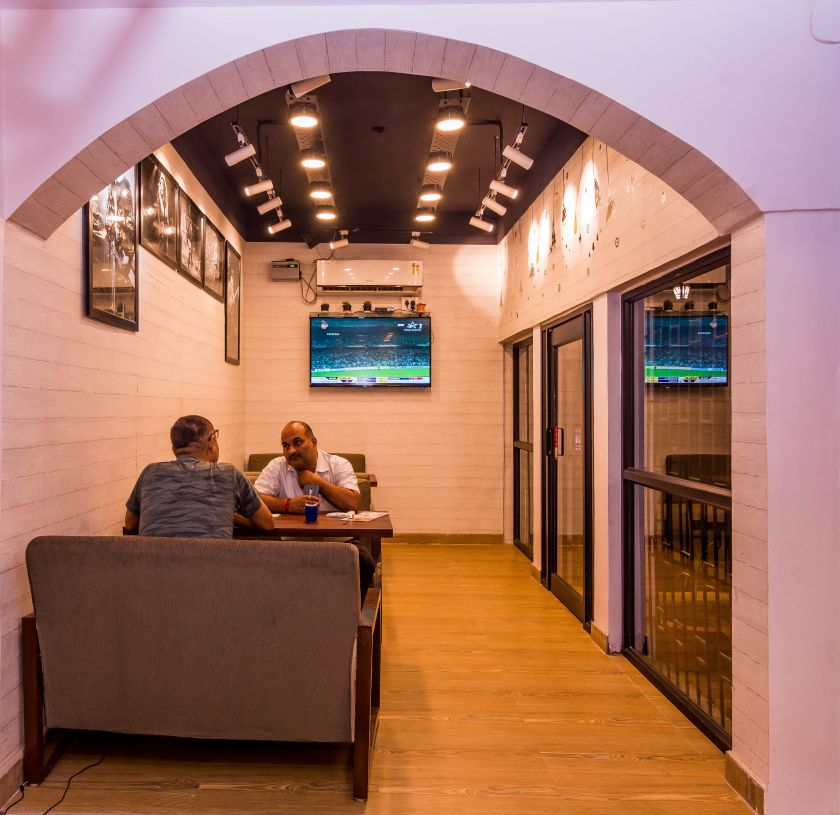 Café Hideout has everything one needs in a place for a perfect hangout. The best thing about the café is; it will serve customers till 1 AM at night. No other place in the city offers you your favorite cup of coffee and something to munch on at odd hours. To find out everything about Café Hideout plan a visit and experience the never before hospitality. But don't forget to share your experience with us in comments.