Life is too short to wonder things, to decide what's wrong and what's not, to waste time doing things that you don't love. Well, that is something which is true because if you are not doing what you love, you are wasting your time. It's the cornerstone of happiness in your life and that's because you don't need to push yourself for anything, the passion and love for your work pulls you.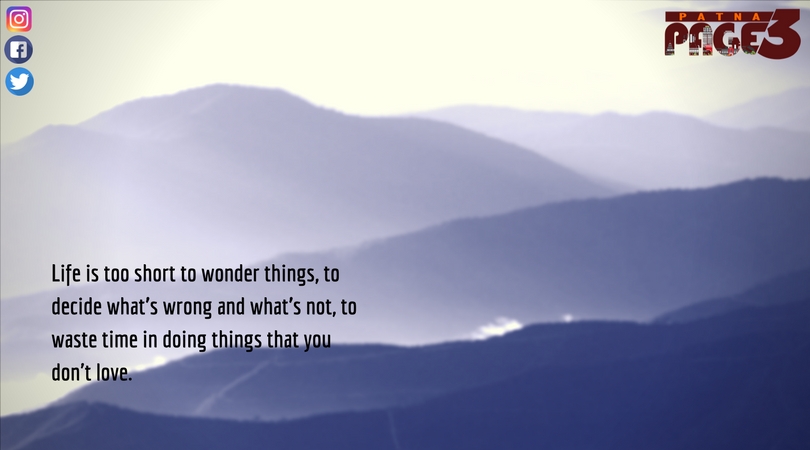 Definitely, it takes a lot of courage to choose your passion over your career and that too if you have all the doctors and engineers in your family, but the thing is you should feel good both in and out of the workplace. You don't know what tomorrow brings or where you will end up. Each day is a new opportunity to explore if you are all about your passion.
There are many people among us who are working just for money and why not after all, at the end of the day we all work for that only. But a job that you love gives you the motivation to accomplish more and more and once you achieve it, you feel all the pain and efforts was worth it.
Don't ask the world what they need, do what makes you alive because nobody else has to live your life except you. Not everyone has the guts to follow their dreams, not everyone survives all the hardships that come between the hills and the wind. Go after your dreams, no matter what, no matter how impossible it looks. After all these highs and lows, once you will get it, the sense of accomplishment will be beyond imagination.
The responsibilities of parents also come in a frame here because the majority of parents don't let their children follow their passion. Just because it's risky and you want to play safe, you can't ruin other's bundle of joy that fills their soul with an abundance of happiness and joy.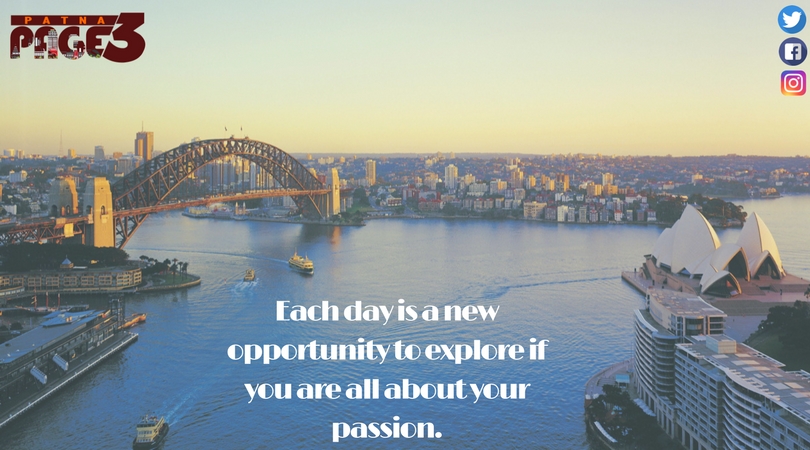 Money matters, yes it does. But enjoying what you do is even more important because it motivates you, inspires you as well as others, compels you to give your best. You give your best efforts because that's your interest, that's your forte. Productivity increases ten times when you do what you love as it comes from your heart and soul.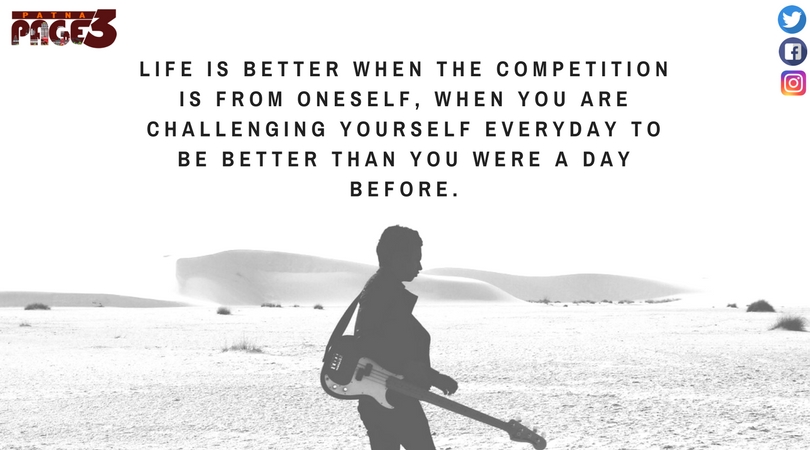 Life is better when the competition is from oneself when you are challenging yourself every day to be better than you were a day before. To know what life is worth, you have to explore it, you have to risk it, no matter if you win or lose. If you win, that's great; if you lose, that's even better because you become wise. At least it's good to risk today what you crave for than regret it after a few years.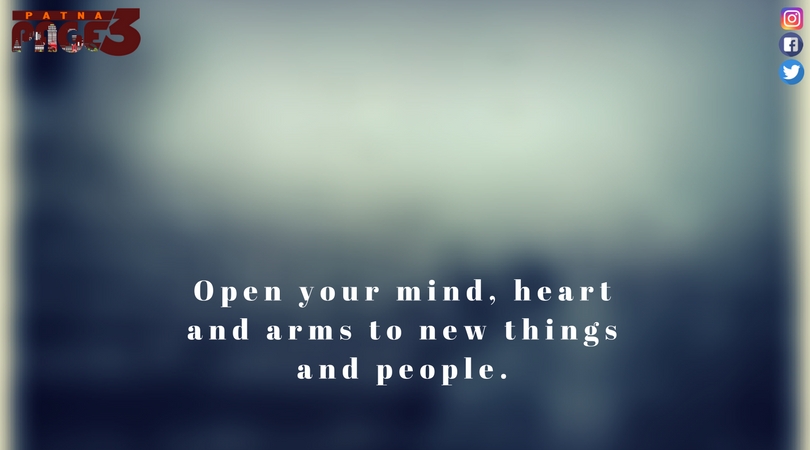 When you do what you love, you inspire yourself as well as many others. Don't settle yourself for anything you don't love. Stop over analyzing, every emotion is beautiful. Open your mind, heart, and arms to new things and people. Share their passion and share your inspiring dream with them. Getting lost will help you find yourself.
Life is short, live your dream, do what you love and do it often.
I'm an avid reader, a foodie, and a movie buff; who is passionate about the positivity around us. I love to dream and convert those dreams into words. At one moment I'm inside a shell and the very next moment I'm the ferocious one. Dynamism is my forte.
Apart from being a dreamer, I'm also a woman with a beating heart and a curious mind questioning traditional social norms. I'm a rebel at one moment and just opposite at the very next moment. My fuel is the smile of my son, the happiness of my family, and lots of coffee.
I'm also not ashamed of spending money on buying books and to fill my (always empty) stomach.