Dreams and dedication are a powerful combination. But dreams don't work unless you work. Well, it's never too late to dream, you can achieve it when you put all your efforts towards achieving your dreams. If your heart is still beating, there is still time for your dreams.
Today, fashion is among the biggest passion for youth. Both boys and girls are mad behind it. Fashion gives them confidence and also a platform to groom them. Recently, many fashion shows and fashion based events were a regular affair in the city. However, most of them were focused on commercial aspirations. The first time, a fashion show with a difference is being organized by Event4u to give wings to the dreams of many who have the passion for fashion. This event gives something for all segments of society.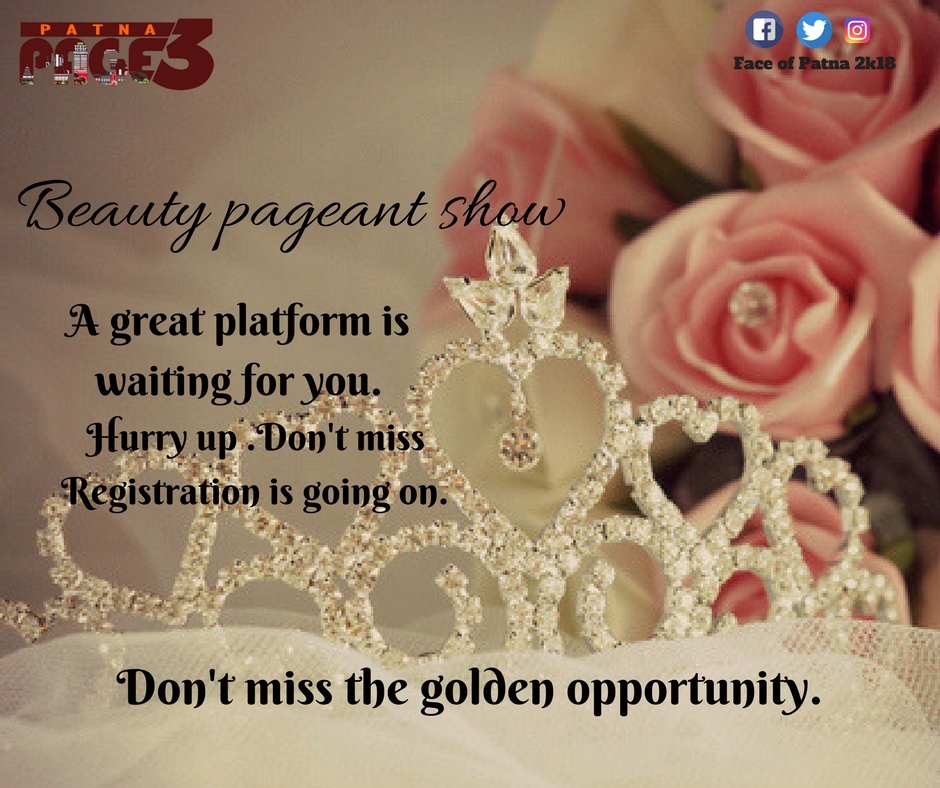 Yes Patna, you heard it right. Face of Patna – A talent hunt show is going to happen in your city which is more of an initiative to bring a change than just a show.
Categories in Face Of Patna
Face of Patna is a model talent hunt show which has widened its scope in the fashion industry as it has six different categories.
Face of Patna Mr.
Face of Patna Miss.
Face of Patna Mrs.
Face of Patna Junior M.
Face of Patna Junior F.
Face of Patna Transgender.
Why it's different from other similar events –
You must be thinking what's new in this, this is happening every other day. Face Of Patna is not just like any other show focused towards glamour, showbiz and financial benefits. It's a show which is not focused just on the young aspiring talent but also on giving wings to the bacha party and for women. The show comes with the concept to bring change in the society and to widen the mindset of people.
Face of Patna has come up with the unique idea altogether. The fact why it's different from other similar events is, for the very first time the show is providing a stage for the transgender section of the society. No doubt people have changed their mindset regarding transgender community but the respect and esteem that they should get are still lacking somewhere. The motive behind providing equal opportunity to transgender community is to accept them just like other people. We need to say, with one voice that transgender people be valued, beloved since they are just us. They also desire to be treated fairly and equally and Face Of Patna has come up with this motive to give them equal and fair opportunity explore their talent and potential.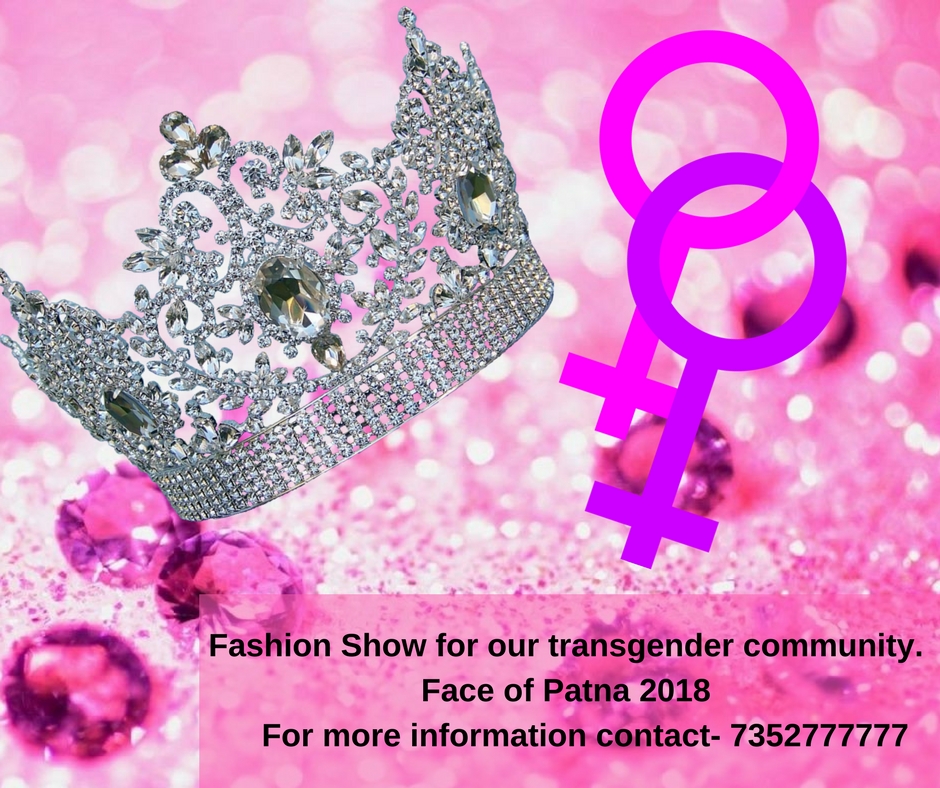 In order to progress, Upliftment of all sections of society is vital
Progress is impossible without the growth and upliftment of each and every section of society. The way we see things and respond to the situation makes all the difference. Face Of Patna is a show which has come up with the same attitude, progress of all and not just a mere section of society. Many brands have initiated their hands towards making a change, rather say a noble change in our society. The brands which are associated with this event are Dreamarts Studio, Kreative Kadhai, Shiksha world, Book My Meal, Link Baa, Way2Housing.com, Galaxy Footwear, Arabian Sheesha – The Lounge, Cafe Dot, R&R Creation, Coffee Campus and Pexadot.
Dream is All That Matters
Because at the end we all are dreamers, in the endless universe. Why aren't we running like we are on fire towards our wildest dreams? Be that passionate soul which will take you to your destination. So, make sure not to miss this opportunity. Stay connected with us to know every single detail and update on this.
I'm an avid reader, a foodie, and a movie buff; who is passionate about the positivity around us. I love to dream and convert those dreams into words. At one moment I'm inside a shell and the very next moment I'm the ferocious one. Dynamism is my forte.
Apart from being a dreamer, I'm also a woman with a beating heart and a curious mind questioning traditional social norms. I'm a rebel at one moment and just opposite at the very next moment. My fuel is the smile of my son, the happiness of my family, and lots of coffee.
I'm also not ashamed of spending money on buying books and to fill my (always empty) stomach.