On Wednesday, 30th January 2018, Martyrs' Day, foundation was led for building the world's tallest statue, 150-feet tall, of Mahatma Gandhi on the campus of Gandhi Swaraj Ashram at Kamlapur Village under Paru block.
Two Padma awardees, Dr. CP Thakur and Raj Kumari Devi also known as Kisan Chachi led the founding stone for building this statue. This statue is being built on the same ashram premises, wherein 1934 Gandhiji with Radha Mohan Singh, a resident of Kamlapur Village established the ashram.
Before this, the bronze statue of Mahatma Gandhi in Gandhi Maidan was the tallest statue that was 72 feet tall. It was sculpted by Ram Sutar's firm and is located on the western end of historic Gandhi Maidan, in front of St. Xavier's High School, Patna.
The building of this statue in Muzzafarpur Village was initiated by Ranu Nilam Shankar, grandson of Radha Mohan Singh, he says – "I never sought for any help from state or central government, right now I am getting support from Gandhi followers across the globe and local people staying in this village, but if the government willingly offers any help I would be obliged."
Though, MP Rajesh Ranjan, popular as Pappu Yadav said, "he would raise the issue in Parliament and get adequate help from the government."
Dr. CP Thakur and Raj Kumari Devi said, they are immensely proud and happy to laid stones of tallest statue of Gandhi Ji on his Martyrs' Day, and they would try and get any help in their capacity to make this statue complete."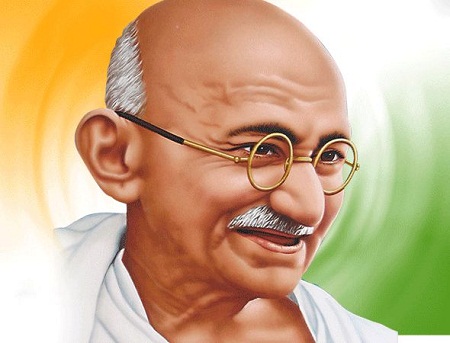 I'm an avid reader, a foodie, and a movie buff; who is passionate about the positivity around us. I love to dream and convert those dreams into words. At one moment I'm inside a shell and the very next moment I'm the ferocious one. Dynamism is my forte.
Apart from being a dreamer, I'm also a woman with a beating heart and a curious mind questioning traditional social norms. I'm a rebel at one moment and just opposite at the very next moment. My fuel is the smile of my son, the happiness of my family, and lots of coffee.
I'm also not ashamed of spending money on buying books and to fill my (always empty) stomach.