To delight literature lovers in the state capital, the 3rd edition of Patna Literature Festival is starting from tomorrow, 1 February 2019 at Gyan Bhawan, Patna. After its first edition in 2013 to this 3rd edition being organized in 2019; the festival has come a long way. Patna Literature Festival, a combined initiative of "Navras School of Performing Arts" and "Art, Culture and Youth Department of Bihar"; aims to transform the current situation of arts and culture in the state, and intends to ignite the interest of people towards the same.
The 3rd edition of Patna Literature Festival will host more than 80 literary scholars from all across the country. Distributed in total 34 sessions (in three days), the festival will provide a stage to creative thinkers of the country. The details of the festival are given below, and the same is available on the official Facebook page of the festival.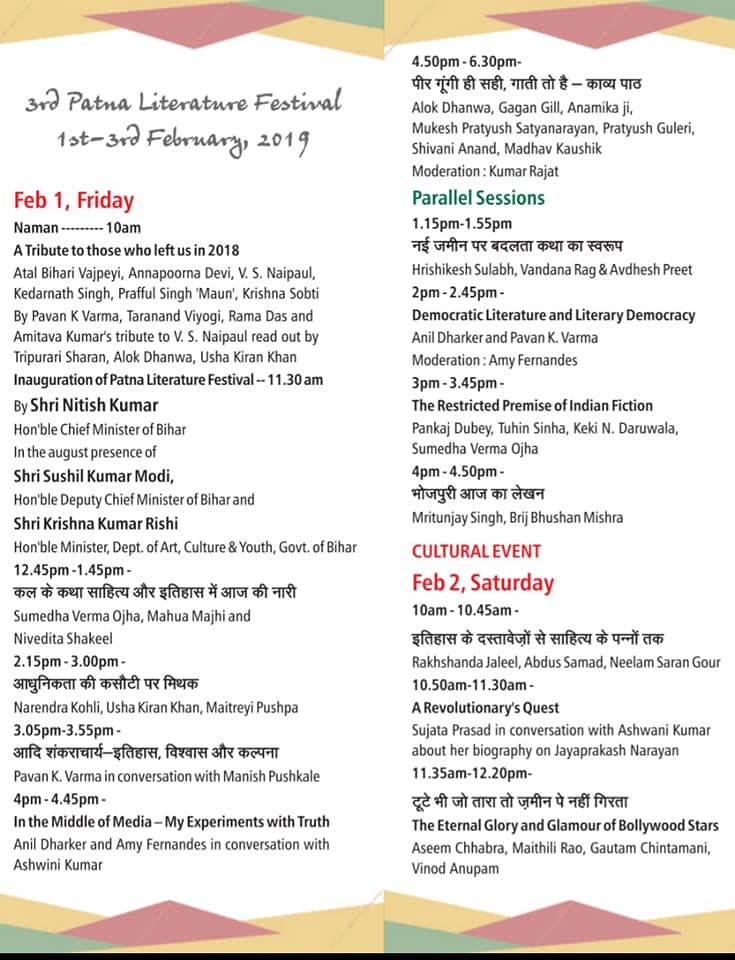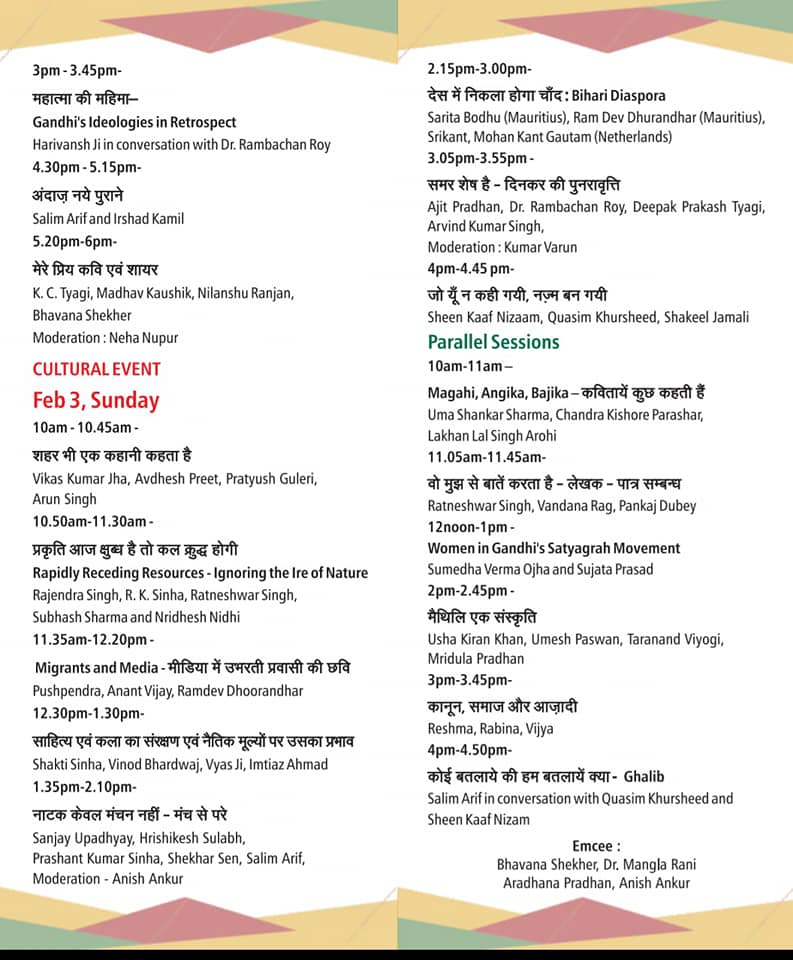 The previous editions of Patna Literature Festival witnessed the presence of eminent poets like Gulzar and Nida Fazli who are everyone's favorite. Again this year, it's a golden chance for people of Patna to meet, greet and interact with the best creative minds of the country from Art, Culture, Literature, and Cinema.
Inauguration of the festival is scheduled at 11:30 am by CM, Nitish Kumar. So, let's head towards Gyan Bhawan tomorrow at 10:30 and contribute to make this festival a big success again.
I'm an avid reader, a foodie, and a movie buff; who is passionate about the positivity around us. I love to dream and convert those dreams into words. At one moment I'm inside a shell and the very next moment I'm the ferocious one. Dynamism is my forte.
Apart from being a dreamer, I'm also a woman with a beating heart and a curious mind questioning traditional social norms. I'm a rebel at one moment and just opposite at the very next moment. My fuel is the smile of my son, the happiness of my family, and lots of coffee.
I'm also not ashamed of spending money on buying books and to fill my (always empty) stomach.