The three days Techno-Cultural fest of IIT Patna, Anwesha is starting from tomorrow. This event has established itself as one of the most sought-after college events in the country. Loaded with many programs this event is ready to attract students and participants from all over the country. The details of events and programs are given below: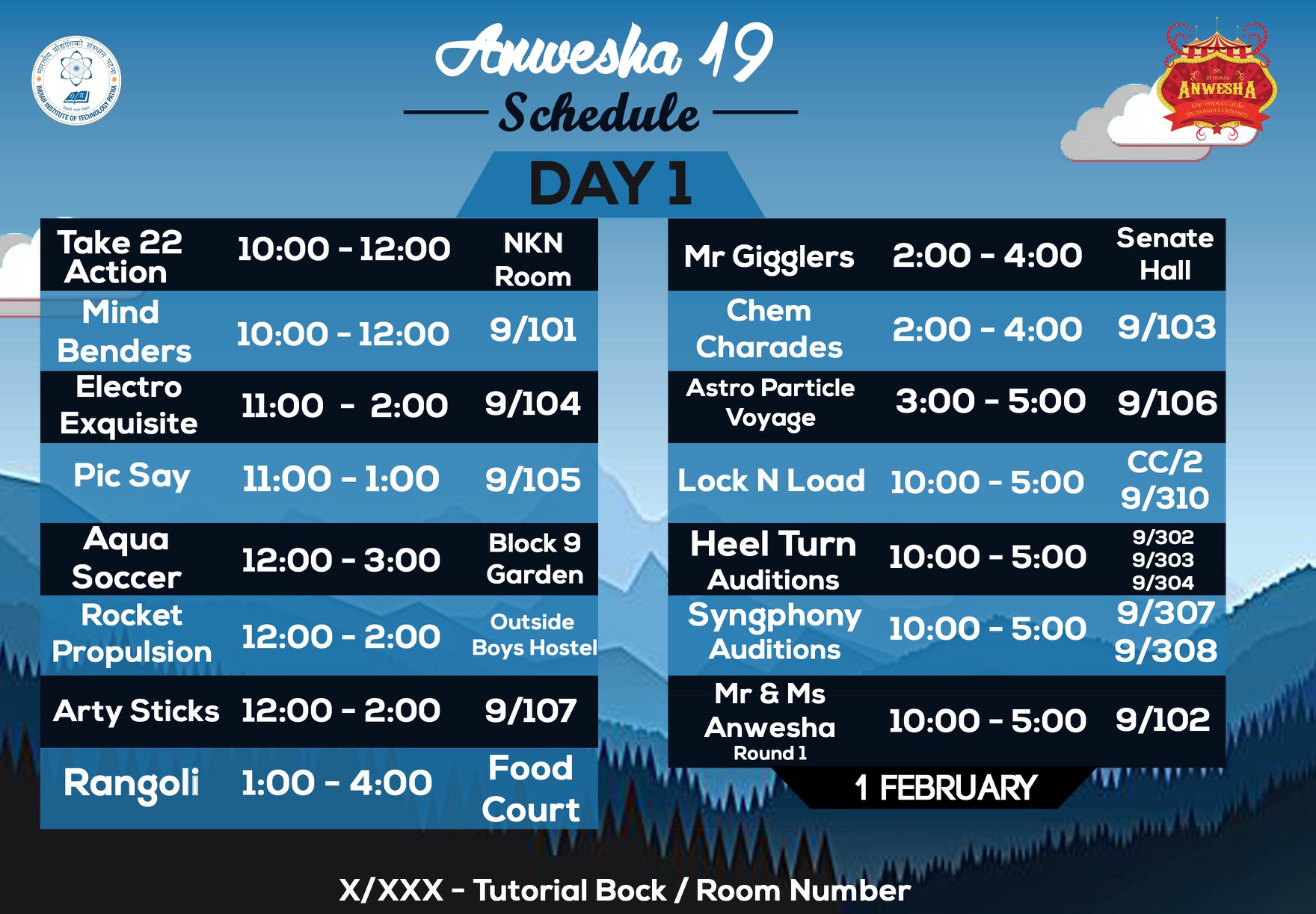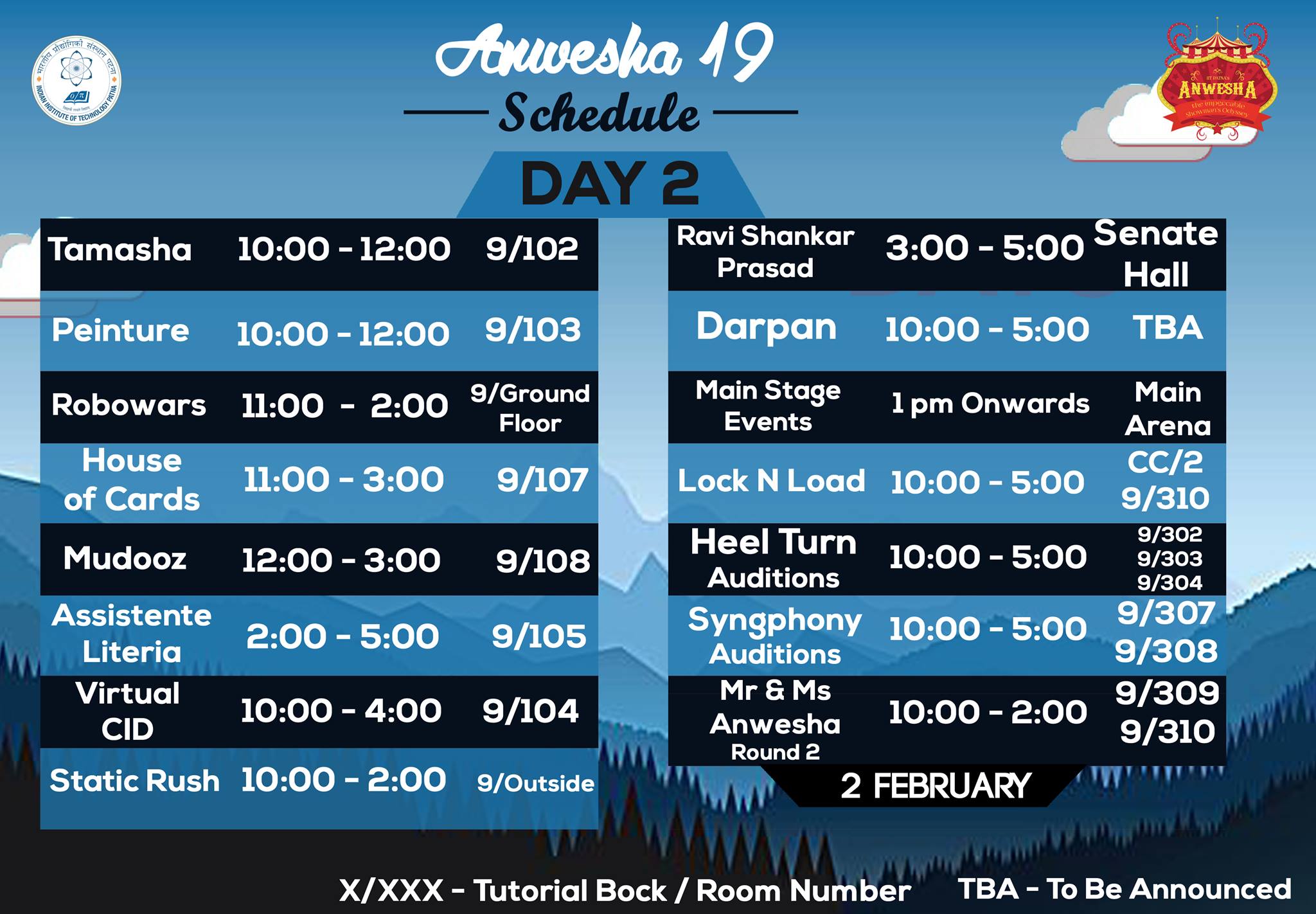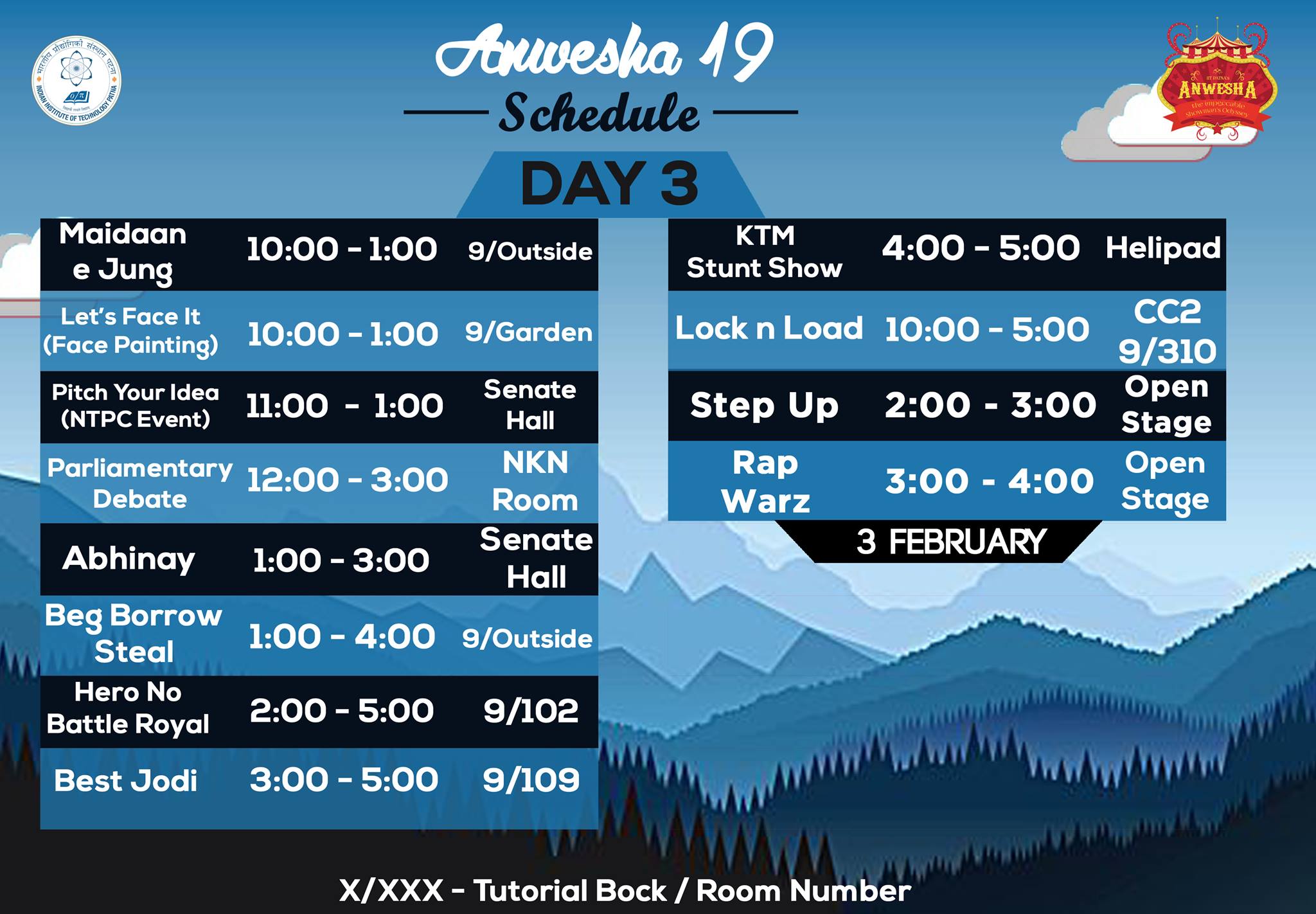 On the first day of event Sundeep Sharma, the renowned comedian will entertain the audience with his jokes. It'll be a session full of laughter, giggles, and entertainment.
On the second Day, Dr. Ravi Shankar Prasad (Union Cabinet Minister) will grace the event with his presence and address the budding minds of the country.
Third and last day, will conclude with Face Painting competition and a Stunt Show by the famous stunt masters of the country in association with KTM.
Details of the venue and timing of various events are given in the above pictures. The same is also available on the Anwesha Website and their Official Facebook Page.
I'm an avid reader, a foodie, and a movie buff; who is passionate about the positivity around us. I love to dream and convert those dreams into words. At one moment I'm inside a shell and the very next moment I'm the ferocious one. Dynamism is my forte.
Apart from being a dreamer, I'm also a woman with a beating heart and a curious mind questioning traditional social norms. I'm a rebel at one moment and just opposite at the very next moment. My fuel is the smile of my son, the happiness of my family, and lots of coffee.
I'm also not ashamed of spending money on buying books and to fill my (always empty) stomach.