Pankaj Tripathi's new found fame is something making every artist envy of him. Now everybody sees how much this man has achieved, very few know his journey from rags to riches. Behind his enormous success now there is a story of long struggle and perseverance.
Behind every successful man, there is a woman, old saying but there is a history of such successful men having support from a strong lady. It takes a strong lady to be with a broken man and Pankaj Tripathi's success is no exception. In an interview, he told, "I have no qualms in admitting that my wife was actual breadwinner when I was struggling for my dreams to come true".
Even today in 2019, one can't imagine men speaking so openly and without any hint of shame about surviving on their wife's salary.
But why not, we always talk that patriarchy has made women suffer, their dreams die but have we ever gave a thought, do every man wants a secure job with secure earning? Do they don't dream to be something other than what so-called society wants them to be? Millions of dreams die daily because men are supposed to behave in a certain way.
We always blame a man who doesn't support women to get what they want but what about those men who never got support from women in order to achieve their dreams.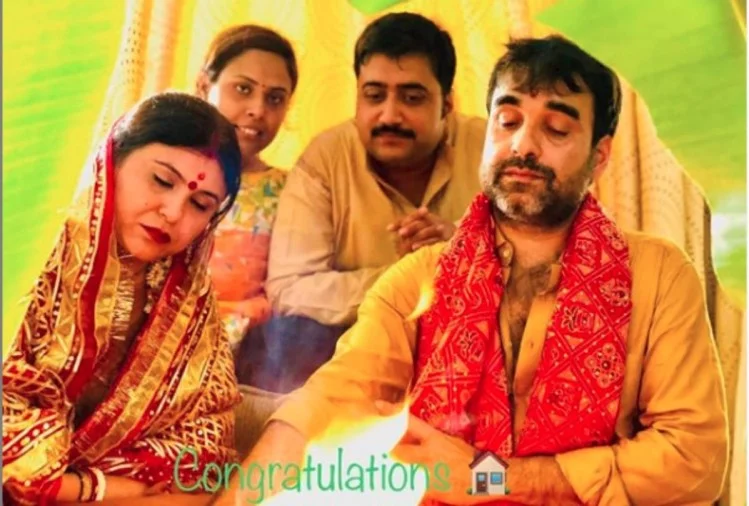 Today after breaking all stereotypes this couple got in their first dream house. This house is a sea-facing apartment in Mumbai Madh Island. Pankaj Tripathi in an interview recalled his tin roof house in Patna and shared an incident "Once during storms I was left without a roof as the storm took away my roof and I could see the naked sky at mid of the night, so you can imagine how much this house means to me and Mridula".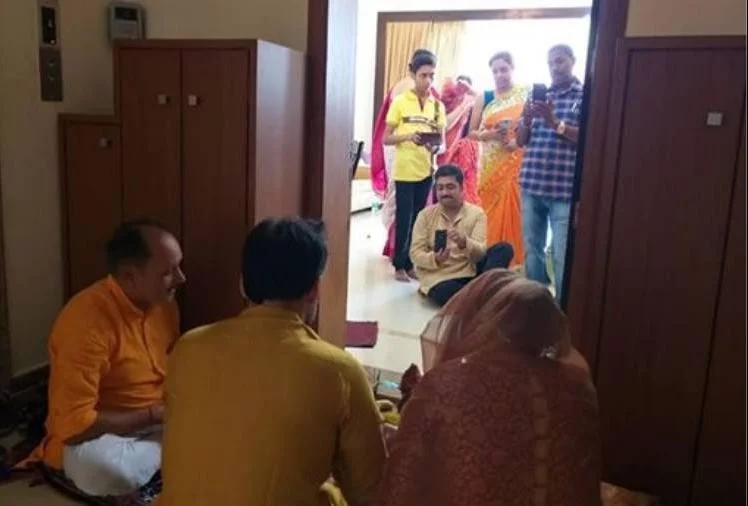 This man has seen a lot of struggle and now can clearly see all his perseverance and struggle bear the fruit of his hard work he says, "There was a time when days used to pass without my phone ringing and I used to keep my phone at a spot in my house where the possibility of a good network was the strongest so that I don't miss any call. Today, the situation is such that I am not able to answer all the calls that I receive in a day. But I'm the same actor who struggled in Mumbai and waited for my phone to ring. I am still a villager who fell in love with acting",
Let's look at his journey and his best performances –
Tripathi was born in a small village Belsand, in Bihar. He came to Patna for higher studies where he would participate in local plays. The play 'Andha Kuan' in Patna, inspired him a lot. Post that, he would cycle all the way to the theatre to watch plays for 3 years straight.
His zeal to become an actor was so prominent that he used to do theatre all day and would work in a hotel at night and later moved on to Mumbai with Rs 46,000 and got himself enrolled in National School of Drama.
Soon the money got over and he was left with Rs. 10 in the pocket, "I clearly remember this incident because it was my wife's birthday and I had no money to buy a cake".
His struggle continued for 8 long years and then Anurag Kashyap offered him "Gangs of Wasseypur" in which he played the role of Sultan Qureshi and then there was no looking back. Sultan Qureshi completely changed Pankaj Tripathi's life.
Soon after that, he was offered roles in the several films like 'Fukrey', 'Nil Battey Sannata', 'Dabangg 2', 'Newton', 'Bareilly Ki Barfi', and 'Stree' where he experimented with his characters and did an amazing job.
The actor has recently worked in a super-hit online series that has made him the most desirable actor of the time. He will next appear in Bollywood films like 'Drive', 'Super 30', and 'Luka Chuppi'. Recently, he has also signed a Hollywood film titled 'Dhaka' with Chris Hemsworth aka Thor.
Simply Pankaj Tripathi has now become a brand in the film industry, he has now name, fame, money, and good work. Still, he is the most humble person you ever will meet, he has got success but his feet are still engraved in his village and he hasn't forgotten his roots.