The 7th edition of Prakrida is being organized at BIT Mesra, Patna campus from 15th Feb to 17th Feb 2019. Prakrida is considered the largest inter-collegiate sports fest of Bihar. With every edition, it has attracted the attention of sports lovers and students from all over the state. This edition of Prakrida aims to surpass all assumptions and geared up to be a never before sporting event in Bihar.
Save The Date
The three-day sporting fest will start on 15th Feb 2019 and will conclude on 17th Feb 2019. The festival is hosting competition in the following sports and games:
Basketball
Lawn Tennis
Volleyball
Badminton
Football
Chess
Kabaddi
Table Tennis, and
Carrom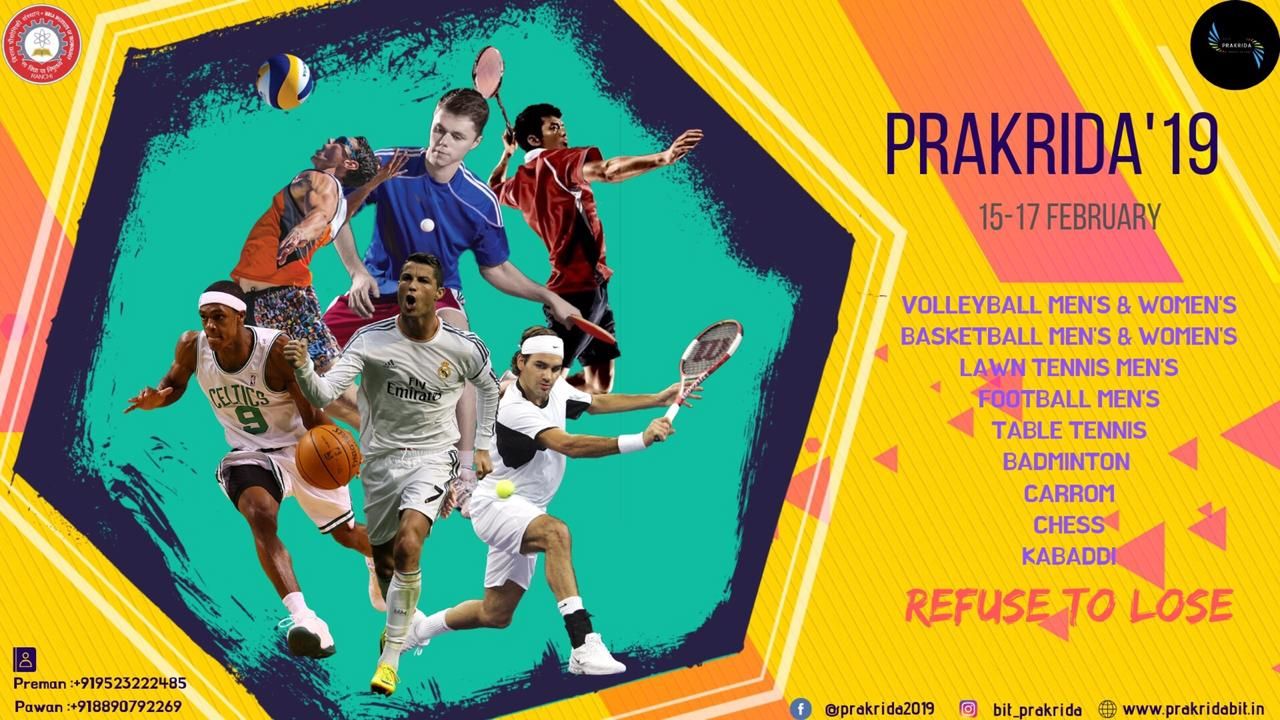 Isn't it an exciting list for sport's enthusiasts? Participation is open to all the interested colleges across the country. That's why it is not surprising that participants are coming from several colleges in Orissa, MP and other adjoining states.
Cross Country Marathon @ Prakrida
Prakrida will also feature a cross country marathon one day prior to the sporting events on 14th Feb 2019. It is estimated that more than 2000 participants will contest in this marathon. Anybody interested to participate in this event can register by paying an entry fee of INR 50/ individual. The starting point is BIT, Patna and it will end at Eco Park.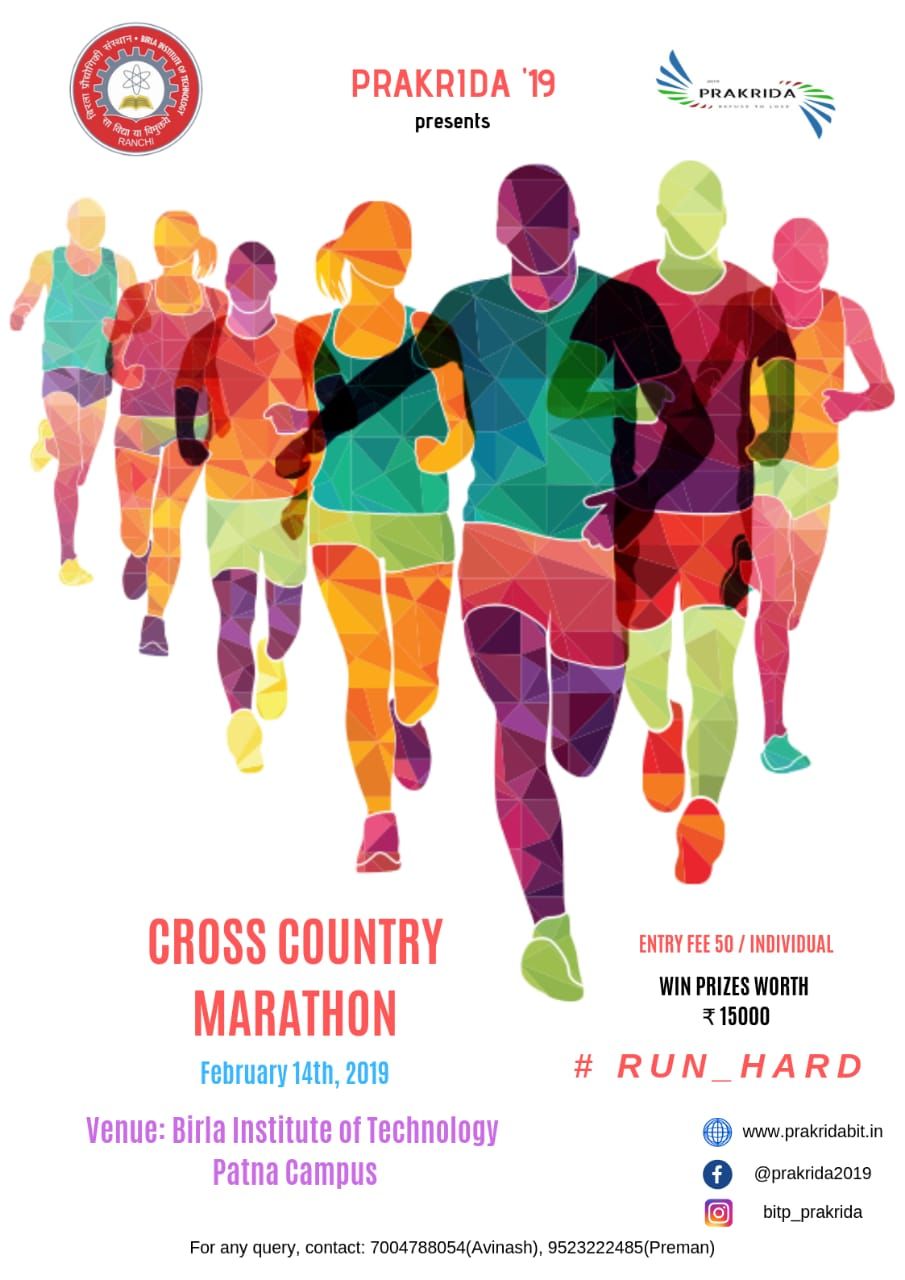 eSports @ Prakrida19
Keeping the immense craze of mobile games and its widespread acceptance in modern youth, Prakrida 19 also has contests in games like PUBG, FIFA18, and Counter-Strike.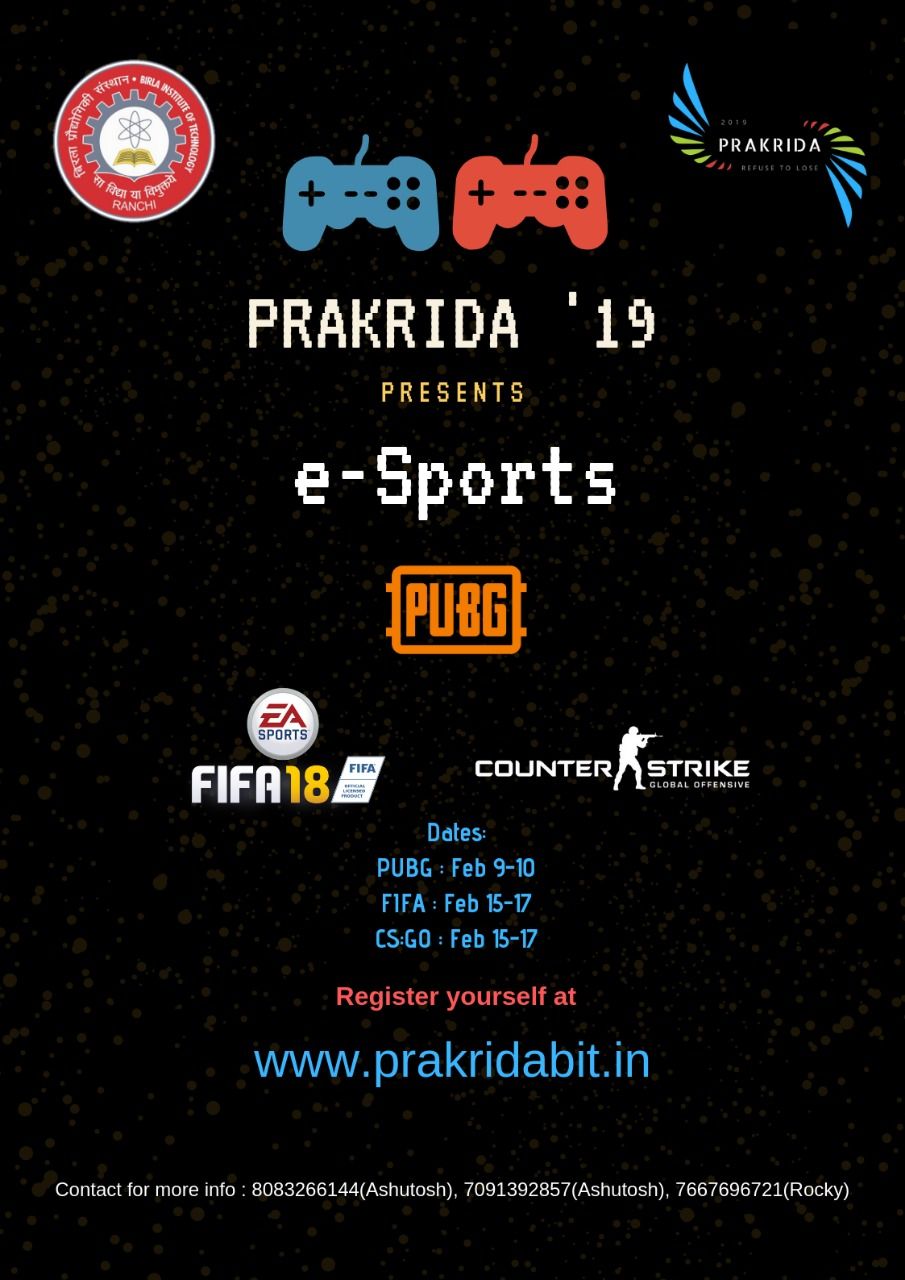 More details of the event are available on the official website and their Facebook Page.
I'm an avid reader, a foodie, and a movie buff; who is passionate about the positivity around us. I love to dream and convert those dreams into words. At one moment I'm inside a shell and the very next moment I'm the ferocious one. Dynamism is my forte.
Apart from being a dreamer, I'm also a woman with a beating heart and a curious mind questioning traditional social norms. I'm a rebel at one moment and just opposite at the very next moment. My fuel is the smile of my son, the happiness of my family, and lots of coffee.
I'm also not ashamed of spending money on buying books and to fill my (always empty) stomach.