Not every woman has this ability to leave their impact on you in the very first meeting. Some women do it with their own charm, some with their exceptional personality, some with their skills and talent, or some with their raw beauty. Then comes a rare bunch who are a complete package, contagious enough to affect you for forever once you meet them. Priya Ranjan (whom we affectionately call Dolly) is one such woman, who always carries a beautiful smile on her face, charms everyone with her personality, and she is a great artist.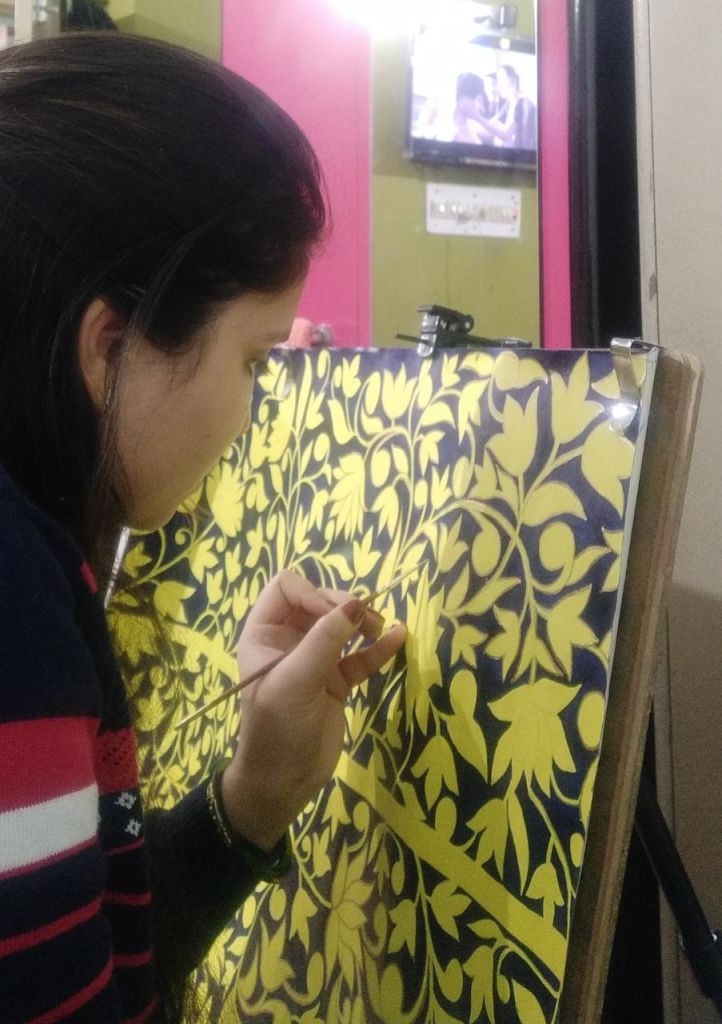 The Creative Journey
Priya made her first painting when she was in class 3, and she got praised by her teachers. It was the first appreciation that Priya received and she never looked back. People started noticing her creative abilities (that she was pursuing as a hobby only), and she started getting requests from friends and family to make portraits or for paintings to adorn their walls. Priya never said NO to anybody and she fulfilled every request coming along her way. She had her first solo exhibition in the year 2015.
Good With Grades, Bad With Choices
Priya did her schooling from Baldwin Academy and later attended Magadh Mahila College. She was good with grades and she studied science up to college. She qualified for NIFT and was allotted NIFT Delhi, but fate had something else for her in store. Priya did not receive any professional training for Arts or Painting. It is her born skills, the ability to see things differently in her own world of imaginations, and her perfect understanding of colors and contrast on canvas.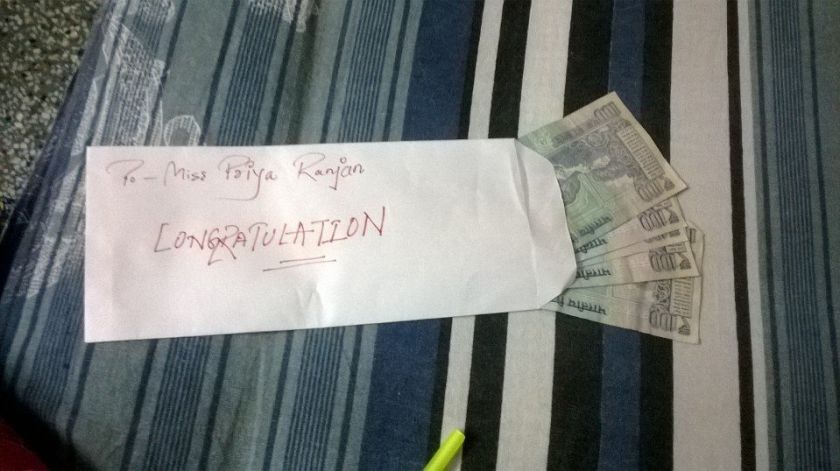 Hobby Turned Into Profession
Priya has now made it clear to follow her hobby and convert it into a full-time profession. She has a down to earth personality usually rare in Bihar for somebody coming from a political family background. She proudly says,
"I don't need to earn to fulfill my mandatory needs and my luxury wishes. But I want to do everything on my own hard earned money. People say, it is tough to earn by pursuing your hobbies, and I want to prove that it's a wrong notion. If you really want to do something and pursue it religiously, nothing can stop you from getting success."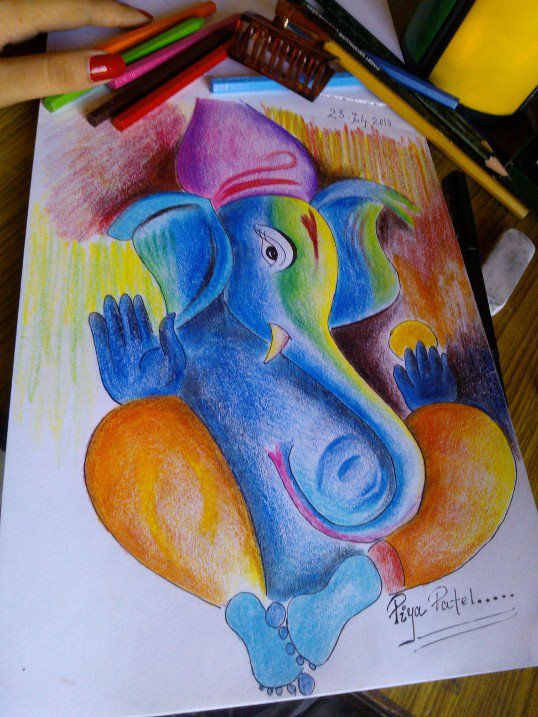 She quoted a famous dialogue from the Movie, Om Shanti Om, "अगर किसी चीज को दिल से चाहो, तो पूरी कायनात उसे तुमसे मिलाने की कोशिश में लग जाती है।"
Personal Life And The Quest To Follow Her Instincts
Right after her college days got over Priya got married in 2016. She is now a happy housewife, who is in love with her life at both ends of her family (maternal and paternal). Her husband is an administrative officer and has a transferrable job. Recently Priya shifted back to Patna after spending a long and lonely time in Karnataka.
Talking about this new experience she said,
"Like most of the girls, I was always fascinated by the idea of getting married, having kids, and family life. But when I actually got into this, I realized that I'm not the one who will spend his life as an active housewife only who will sacrifice her passion. I fell into a state of depression due to my routine life after marriage. So, when I shifted back Patna, I decided to restart (as I was doing very good three years before I left everything) my career as an artist and become self-dependent."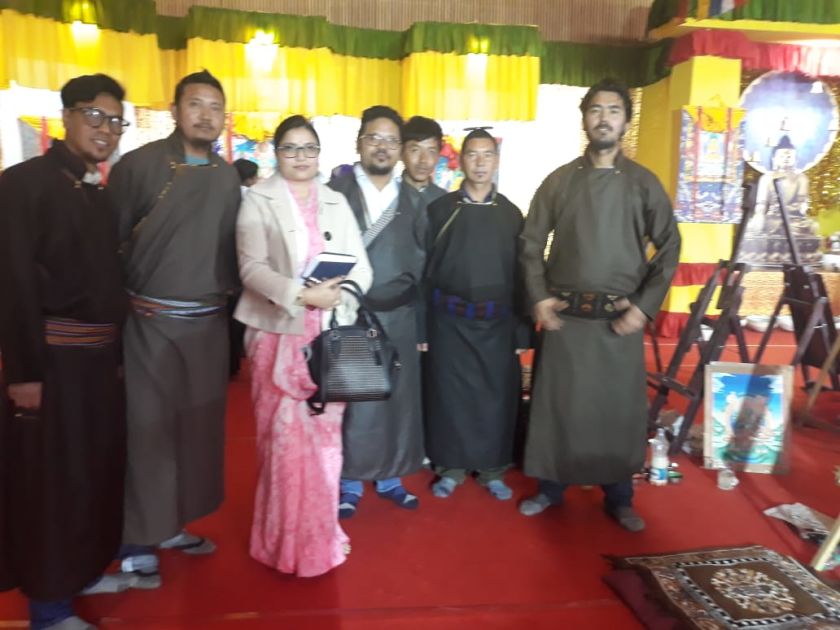 At present, Priya is actively working as a freelance artist. She is also imparting her creative skills into the new generation at Rupam's Nilanjana (an academy run by Rupam Kishore, the famous TV Anchor of ETV Bihar). In the second innings of her career, Priya is geared up to achieve new heights. Very soon she is planning an art exhibition again to showcase her recent works in front of the art lovers in Patna. PatnaPage3 wishes her the very best in her artistic pursuit.