Since morning we all must have received numerous "Merry Christmas" messages and social media is abuzz with shared and forwarded messages of Christmas. However, one thing which is not visible as expected on the birth anniversary of a legendary politician, Ex-Prime Minister, and Bharat Ratna Atal Bihari Vajpayee.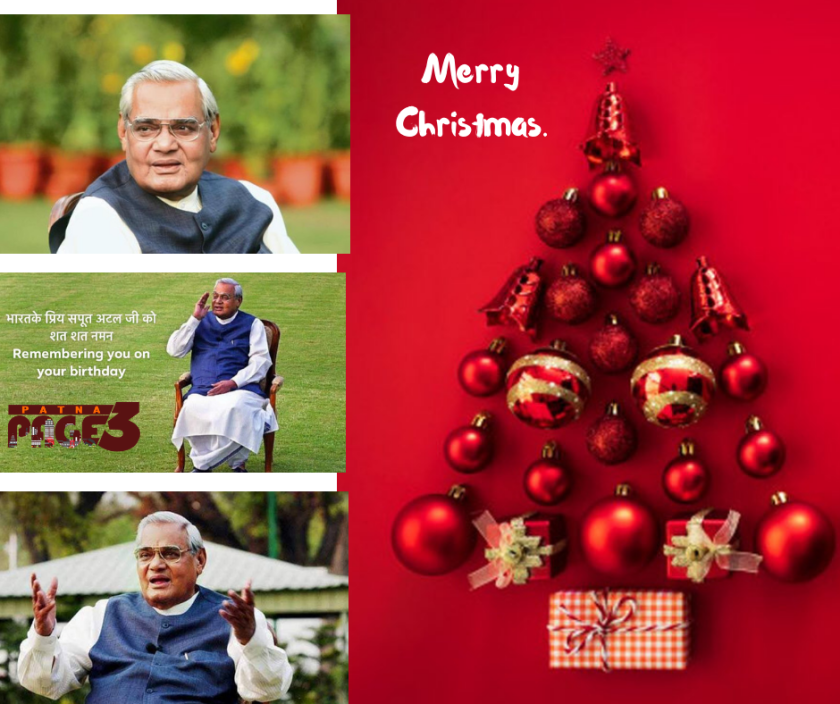 India is a country of many religions and beliefs and we Indians are liberal enough to adopt every good thing that comes our way. We have adopted foreign culture, clothes, food, and festivals. But the ignorance towards our own legends is not good for future generations.
However, this Apathy of modern youth is alarming. They are well aware of the life of celebrities and they remember birthdays and achievements of their favorite celebrity. But when asked about the importance of 25th December, only 2 out of 50 people we asked mentioned the name of Vajpayee jee.
ISN'T IT IRONY?
Atal Jee is an example of exemplary perfection, simplicity, intellect, and a life full of achievement. His personality teaches us so many things and he is an inspiration for every countryman. Though, his birthday is declared as Good Governance Day in India by current Prime Minister Narendra Modi in 2014. But, until we give due respect and start taking lessons from the life and achievements of Atal Jee, he'll be left limited to a day in government events, roads named after him, GK books, and a few statues across the country.