Tanu Arpana Singh, born and brought up in Aurangabad, Bihar and currently residing in Jamshedpur, Jharkhand won the title of "Global Universe Miss India 2018-19".
Global Universe is international beauty pageant, and Tanu was the only Indian representing India in finals.
Tanu says- "She wants to build a career in Bollywood. She has always been fascinated with glamour and Bollywood industry".
Her father, director of a security firm, says –"We are very proud of our daughter, since her childhood she was always fascinated to glamour industry, we as a parent always supported her in whatever she chose to do, and will continue doing that".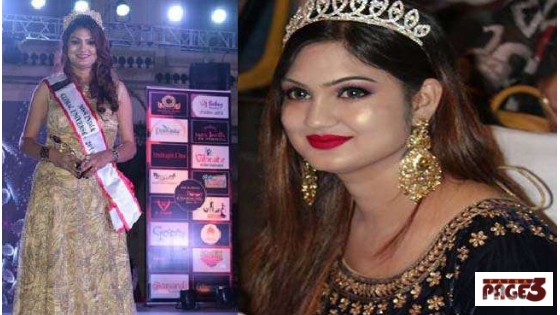 By profession, she is a choreographer of modeling shows and has worked as a judge in many beauty pageants.
She wants to work in the TV industry and movies.
We wish her all the success in life.
I'm an avid reader, a foodie, and a movie buff; who is passionate about the positivity around us. I love to dream and convert those dreams into words. At one moment I'm inside a shell and the very next moment I'm the ferocious one. Dynamism is my forte.
Apart from being a dreamer, I'm also a woman with a beating heart and a curious mind questioning traditional social norms. I'm a rebel at one moment and just opposite at the very next moment. My fuel is the smile of my son, the happiness of my family, and lots of coffee.
I'm also not ashamed of spending money on buying books and to fill my (always empty) stomach.