Okay!!! So, Book My Meal needs no introduction now, everybody knows that they are the best at what they do or has to offer. They have created a milestone in food industry here in Patna.
There is no doubt about the quality they offer, and they are the best in their services too.
After successfully providing you food at a reasonable cost since October 2016, they are here with another tempting offer for you, now it's tiffin service that too at a reasonable cost and their menu is as tempting as the price they are offering-
Have a look at the menu-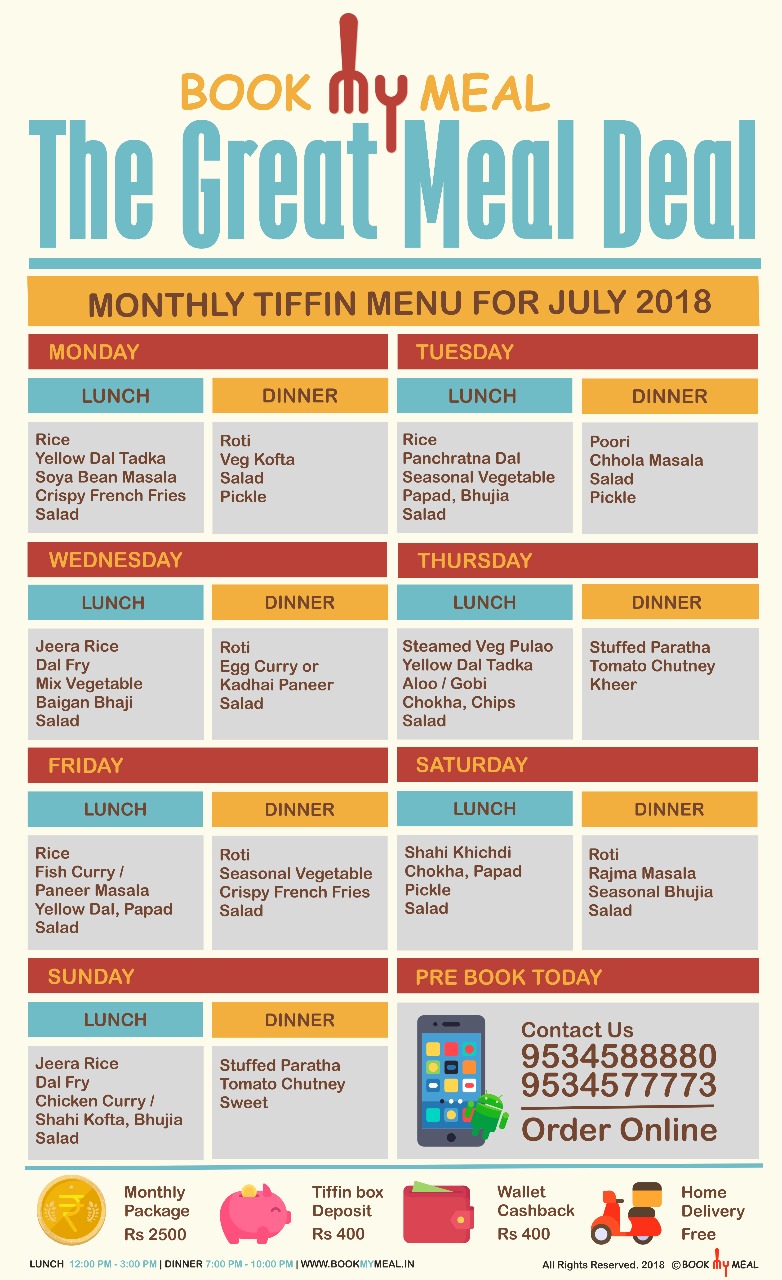 Have a look at these tempting offer:-
All these are offered to you at just INR 2500/ month
Security money is INR 400, which you will get back as wallet cashback
Free home delivery
Get Lunch between 12:00 – 3:00 PM and Dinner between 7:00 – 10:00 PM.
Isn't this the best that you can get at such low price.
For more information and to book your tiffin call on – 9534588880/ 9534577773
I'm an avid reader, a foodie, and a movie buff; who is passionate about the positivity around us. I love to dream and convert those dreams into words. At one moment I'm inside a shell and the very next moment I'm the ferocious one. Dynamism is my forte.
Apart from being a dreamer, I'm also a woman with a beating heart and a curious mind questioning traditional social norms. I'm a rebel at one moment and just opposite at the very next moment. My fuel is the smile of my son, the happiness of my family, and lots of coffee.
I'm also not ashamed of spending money on buying books and to fill my (always empty) stomach.