UBER officially launched their cab rental services in the state capital on 15th January. This is a new year gift by UBER to Patnaites. Though the Cab Rental Service by Uber was available in the city for a while, it was made official on 15th Jan.
Uber is the largest cab aggregator in the world. They entered in India during 2013 and introduced an array of cab rental services suitable in every budget. For now, only UberGo (the cheapest service of UBER) is available in Patna.
UberGO is a low-cost Uber service cheaper than the premium UberX in India
The launch of Uber is Patna is not just a welcome thing for customers who need cost-effective cab rental, but it will also generate employment for so many people who are looking for an option to earn a sustainable livelihood. Prabhjeet Singh, Head of Cities, Uber India, and South Asia, said in a statement –
"With this launch, Uber scales its presence in the fast-growing state of Bihar. Our technology will help provide an affordable and reliable mobility option to Patna's residents while creating micro-entrepreneurship opportunities for those who sign up as driver partners,"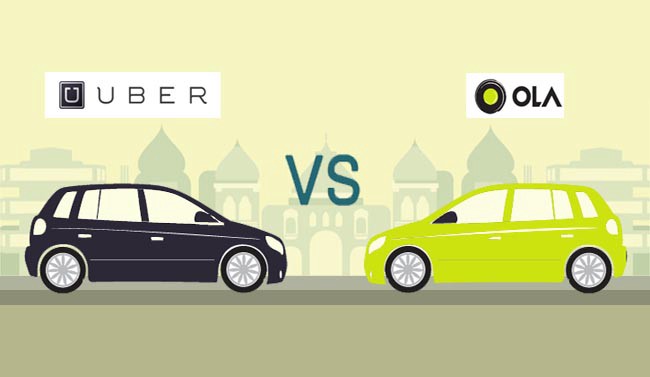 Before Uber, only Ola was functional in the city and they were not very transparent when it came to their pricing structure. Several customers quoted on Facebook about the problems they were facing due to the Monopoly of Ola. On Facebook, Ashish Ranjan (native of Ara Garden, Jagdeo Path in Patna, currently residing in Delhi) quoted in the reply over a Facebook thread.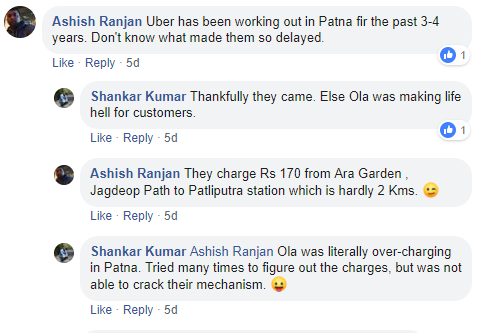 In the above thread, it's clear that the UberGo service was active many days before the official launch. Perhaps it was available to selected users in the city as, during the same interval, one user was getting the message that "The Service is not available in the area, and another was getting the wait time since they had access to the service."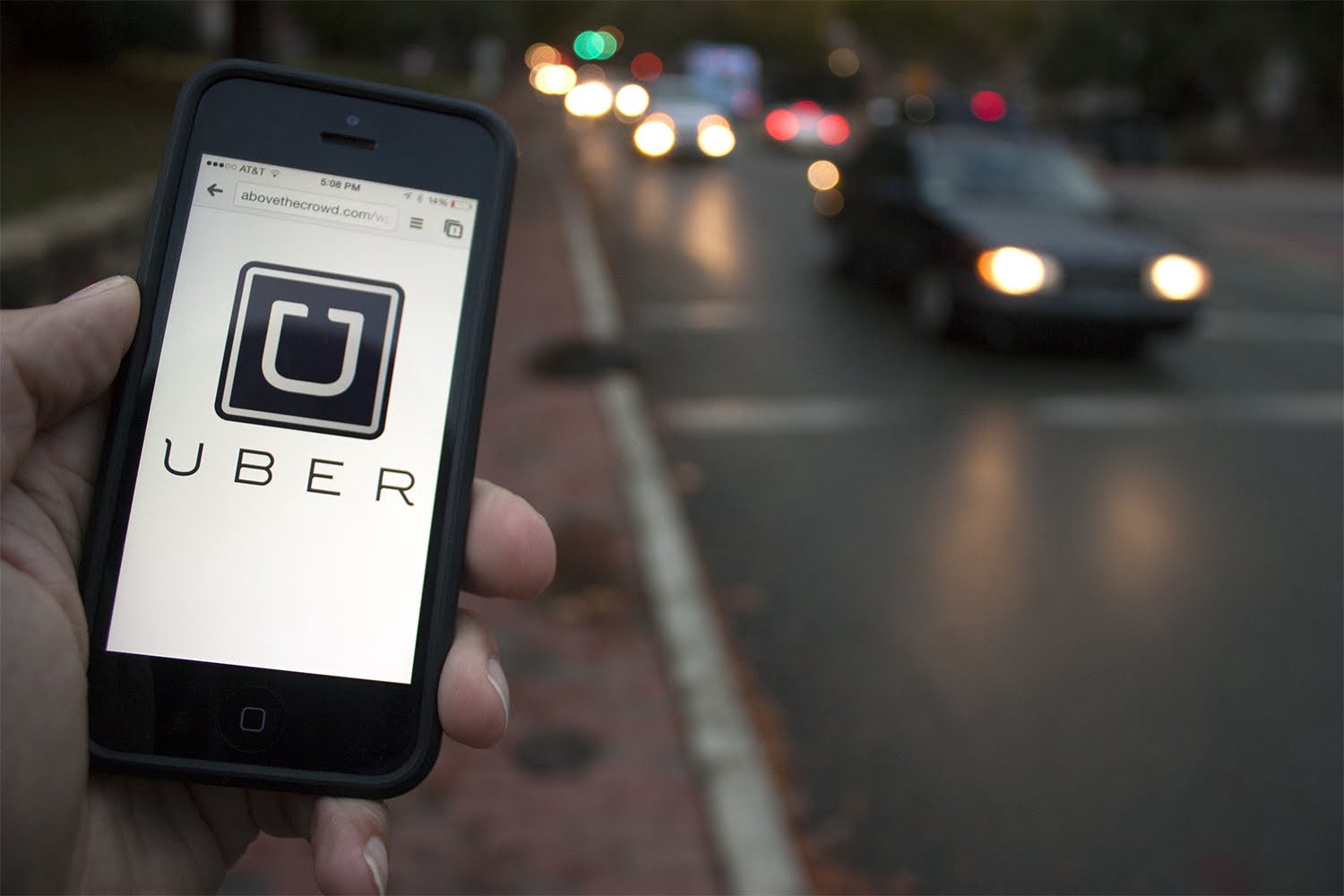 Talking to an inside source of PatnaPage3 on 12th of January, Ashok (the UBER driver) quoted, "350 cabs are introduced in the city, and all of the drivers are given formal training to ensure customer satisfaction". No doubt UBER is going to enhance the quality of Cab rental in Patna, said a customer. He further added, the cab came to pick me up after traveling 7 km to reach to my pick up point, just to drop me 1.3 km from my location. Ola drivers would have canceled this ride without even thinking twice. So, this is the basic difference that we experience between Ola and UBER.
People here are extremely happy, one of the residents Ridhima, from Boring Road, Patna, said – "Earlier we only had OLA as an option, which considering its monopoly was charging more than required, now with UberGo, I am hoping to get fairly priced rides".
To hire UberGo, people need to download the UBER app from the App Store or Google Play on their phone.
Uber launched its services in India in 2013 with its UberBLACK service and launched its premium UberX service in 2014.
I'm an avid reader, a foodie, and a movie buff; who is passionate about the positivity around us. I love to dream and convert those dreams into words. At one moment I'm inside a shell and the very next moment I'm the ferocious one. Dynamism is my forte.
Apart from being a dreamer, I'm also a woman with a beating heart and a curious mind questioning traditional social norms. I'm a rebel at one moment and just opposite at the very next moment. My fuel is the smile of my son, the happiness of my family, and lots of coffee.
I'm also not ashamed of spending money on buying books and to fill my (always empty) stomach.