Almost 25% of 700 IAS and IPS officers in the last 10 years are from Bihar. This is a state that amazes us knowing the fact that 70-80% of the population in Bihar is still uneducated or had even not completed their secondary level education. Considering Bihar among one of the most backward and slowly developing states in India, this data is a matter of amazement.
This year was no different from yesteryear's. Now look at this:
Atul Prakash, from Buxar district, secured all India 4thrank, he prepared for Civil Services living in Delhi.
Sagar Jha of Saharsa district, secured all India 13thrank,
Abhilasha Abhinav secured 18th,
Jyoti secured 53rd rank,
Matiur Rahman secured 154th rank,
Yogesh Gautam secured 172nd rank,
Mayank Manish secured 214th rank,
Shreya Singh secured 538th
Education System in Bihar
Bihar is the state where only 15% of the population attend school at secondary level, and the irony is that education delivery in government schools at any level (primary, middle or secondary) is jeopardized. The credit goes to the quality of contract teachers (Shiksha Mitra) appointed who constitutes a majority of total number of teachers. Bihar has not seen appointment of regular teachers in past more than 15 years.
To add to the existing pain, teachers also need to perform several governmental errands. Be it counting of buffaloes, or pigs in their area, or the traditional election duty. Recently they were assigned the task of clicking photos of people defecating in open to support clean india movement.
The absence of proper infrastructure, support from the government, and lack of qualified teachers in educational institutes are few of the other reasons, our educational system is facing.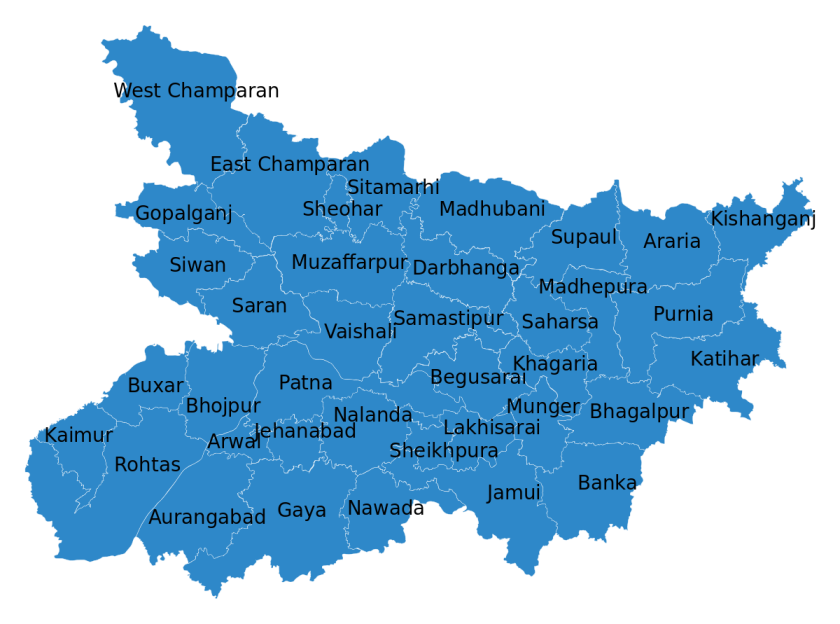 There are less than 25 medical/ engineering colleges in Bihar. Even, these institutes have less or inappropriate support from the government. Most of them are facing fund problems required for upgrading their infrastructure and mandatory facilities for quality education delivery.
The parents in Bihar do everything to ensure good education for their kids. There are many stories where they sold their properties (house, agricultural land) to send their kids for study in other states where educational infrastructure is much better than Bihar. Go to any engineering or medical college in Maharashtra, Karnataka, Madhya Pradesh, or even Punjab; you'll see many students from Bihar.
Bihar never topped the list of states in either agriculture or manufacturing. But Bihar was always the center of excellence when it came to education and science. Universities like Vikramshila and Nalanda were the best places to get quality education. So, it's in the history that we are good in academics and studies. One more interesting thing about this state is our spare time is spent discussing the issues of Politics, solving reasoning and having debates on GK and history, so all these are in our veins.
Economic Situation in Bihar
Now talking about the economic condition of Bihar, there is no good news to share. Nearly 40-45% of the population in Bihar lies below the poverty line (BPL). Around 5-6 million people migrate every year in search of one or the other livelihood. According to a report shared by Bihar Industries Association, around 60 lacs Biharis migrated in search of a better life and employment opportunities.
Let's have a look at some facts:
People in Bihar are mostly dependent on agriculture, but agriculture itself is dependent on the seasonal structure and heavily on climate, there is no such profit. Even Zamindar's don't want their children to adopt agriculture as their livelihood.
The early 90s also embarks the fact that Bihar lacked in allround development that left students with the only option of government jobs to earn livelihood.
The Bihari Mindset
The most important fact that I got to see in all this is the "mindset". As a Marwari is considered to do business, business flows in their bloodstream; Punjabi's are expected to go abroad and earn, people from Haryana are expected to work in their fields; same is with Bihari's. They have a clear preference towards government sector.
One more fact that cannot be ignored is that Bihari's have lived in an environment where corruption was like a regular thing so everyone had in mind that being in a government job can give them an opportunity to earn illegitimately.
The determination we have is admired by all, we have the strongest determination and willpower, a proverb widely used for us "Ek Bihari sab par Bhari" actually depicts our perseverance and willpower to do something.
One more thing that is commonly seen in a Bihari is we spend our money on two things; first is Food and the second is Education. You can imagine now why we have more IAS than Dhoni. Still, we believe on the proverb "Padhoge Likhoge Banoge Nawab, Kheloge Kudoge Banoge Kharab".
So, all these factors with time have been inbuilt in the bloodstream of a Bihari that they have no other option other than to study and crack such government exams to earn money, power, and reputation.
The ignorance that a Bihari has faced in past has also incited the crave of power and position in us and the power associated with the job after UPSC might also be the attraction why students today are more and more inclined towards it. So, for a state having such poor educational and economic condition the success rate in government sector mainly UPSC is the highest.
I'm an avid reader, a foodie, and a movie buff; who is passionate about the positivity around us. I love to dream and convert those dreams into words. At one moment I'm inside a shell and the very next moment I'm the ferocious one. Dynamism is my forte.
Apart from being a dreamer, I'm also a woman with a beating heart and a curious mind questioning traditional social norms. I'm a rebel at one moment and just opposite at the very next moment. My fuel is the smile of my son, the happiness of my family, and lots of coffee.
I'm also not ashamed of spending money on buying books and to fill my (always empty) stomach.